Newsletter Issue 2 | Dec 2009
Florida Eye News and Views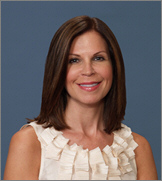 Here we are with our second newsletter, just in time for the holidays. Of course, you won't find any favorite recipes to grace your dining room tables, but what you will find are some exciting new developments at Florida Eye.
We'll introduce you to renowned Ophthalmologic Plastics and Orbital Surgery Specialist Peter A.D. Rubin, M.D., F.A.C.S. Dr. Rubin, while based in West Palm Beach, will be working with Florida Eye Microsurgical Institute in our Boynton Beach and Boca Raton locations. We look forward to a long and rewarding relationship with him.
Another timely holiday development is our Forgotten Soldiers Outreach project. From now through December 23rd the doctors and staff at FL Eye invite patients, the community, friends and family to drop off much needed supplies for our troops at our Boynton, Boca and Wellington locations. We've teamed up with the nonprofit organization with the hopes of collecting enough supplies and letters of encouragement to last the soldiers for months. Please see our article for more information, and check our website for a list of supplies the soldiers most need. Special thanks to WPTV 5 for supporting our efforts.
* More thanks to our wonderful patients who have already dropped off goodies, and a big salute goes to Mrs. Mensch's, Ms. Keene's and Ms. Rabah's second grade classes at Lantana Elementary. The children all wrote heartfelt letters for the troops, thanking them for all they are doing overseas, and they also sent in beautiful drawings. You can find a few of them at the end of this newsletter.
We also have some updates on the nationwide clinical treatment trials in which we are involved — an article on a very happy patient's outcome after having Technis Multifocal IOLs recently implanted, answers to some common (and not so common) eye care questions, and much more.
If you have any questions or need more information about anything you read in our newsletter, please feel free to call me at (561) 736-5050 or email me at [email protected].
Have a happy and safe holiday season!

Gwen Cohan
Director of Marketing & Public Relations
In this Issue:
Dr. Katz Wins Best of Boynton Award »
Welcome to Florida Eye, Dr. Rubin! »
Forgotten Soldiers Outreach Drive »
FL Eye Hosts First Continuing Education Seminar »
FL Eye to Sponsor PBCOA Seminar January 13th »
On the Cosmetic Front: Look Dashing for the Holidays! »
Dr. Katz Wins Best of Boynton Award
Dr. Randy Katz Wins Popular Local Award for Second Year in a Row

This past October Dr. Randy Katz, Florida Eye Microsurgical Institute's Retinal and Macular Degeneration, Diabetic Retinopathy and Retinal Detachment Specialist, was chosen for the second year in a row as the "Best Medical Specialist" in Boynton Beach by Boynton Forum readers.
"I'm thrilled that Boynton Forum readers chose me as Best Medical Specialist in Boynton Beach," said Dr. Katz, "But I have to say that I think a lot of it has to do with the wonderful staff we have here. I know they do their best to make our patients feel comfortable from the moment they walk in the door until the moment they leave."
Dr. Katz was featured in the October 14th edition of Boynton Forum along with winners of other 'Best Of" categories. "I do consider it an honor and thank everyone who voted for me this past year," said the doctor, who has also gained quite a reputation in town for his eyesight-saving work with several canine patients of a local veterinarian ophthalmologist.
With regards to the contest, ballots are sent out for six consecutive weeks to 35,000 readers each week, and mailed back to the office for entry each day. At the end of the contest they are tallied and the winners and nominees names are announced.
Clinical Trial Updates
According to Dr. Schechter, the national Blepharitis treatment trial for dry eye with the prescription medication Azasite has completed enrollment with results expected soon. So stay tuned for more information.
Dr. Katz is currently seeking to enroll patients for two new clinical trials for ARMD. The first study looks at anti-complement factor C5 compound for the prevention of dry ARMD. To qualify for this study, patients must have geographic atrophy in both eyes with visual acuity in the study eye between 20/32 and 20/400.
The second study compares high dose Lucentis (2.0 mg) versus normal dose Lucentis (0.5 mg) in the treatment of subfoveal neovascular membranes (NVM) secondary to age related macular degeneration (Wet ARMD). To qualify for this study, patients must have naïve NVM secondary to AMD with visual acuity in the study eye between 20/32 and 20/400.
If a doctor refers a patient for either of these treatments, Dr. Katz would of course update the participating doctor on the patient's progress and return the patient to the doctor's care at the end of the study. The sponsor covers all expenses and costs of these trials.
Please call Study Coordinator Debbie Rankin directly for more information at (561)736-5055.
Florida Eye Welcomes Dr. Peter A.D. Rubin

Peter A.D. Rubin, M.D., F.A.C.S., an internationally recognized clinician, surgeon, teacher, and innovator from Boston, Massachusetts, has joined forces with Florida Eye in Palm Beach County to provide medical and surgical expertise to the practice within the field of Ophthalmic Plastics and Orbital Surgery.
"We are very excited to have Dr. Rubin on board," says Dr. Lee Friedman, the group's Pediatric, ROP and Adult Strabismus Specialist. "His presence adds to our goal of complete and total eye care at Florida Eye by enabling us to now offer patients the absolute best in ophthalmic plastic surgery and orbital surgery, in addition to our existing specialties."
Dr. Rubin echoes Dr. Friedman's sentiments. "I am thrilled to be working with such an esteemed group as Florida Eye. They are truly committed to outstanding patient care, and I look forward to a rewarding relationship with them."
Trained at the finest institutions, Dr. Rubin graduated from Princeton University and received his medical degree from Yale University School of Medicine. He then completed his Ophthalmology residency at Manhattan Eye, Ear, and Throat Hospital, followed by a fellowship in Orbital Oncology and Oculoplastics at Massachusetts Eye and Ear Infirmary, Harvard Medical School, where he went on to direct Oculoplastic and Orbital Surgery for more than 13 years. There he trained over 100 residents and fellows in the science and art of his highly specialized field.
Dr. Rubin's subspecialty practice focuses upon cosmetic, plastic and reconstructive problems related to the eyelids, the lacrimal (tear) system, and the orbit (the bony cavity around the eyeball). These structures can be affected by normal aging, tumors, injuries, infections, inflammations, or inherited abnormalities. His aesthetic specialties include working with injectables and soft tissue fillers, upper and lower blepharoplasty procedures, cheek lifts and forehead lifts.
A caring teacher and gifted surgeon, drawing upon a vast clinical experience and his own research, Dr. Rubin takes pride in educating his patients about their condition, the various diagnostic and treatment options, and establishes customized management plan in every case.
Dr. Rubin has performed more than 15,000 surgical procedures, authored of over 200 papers and chapters in his subspecialty, was awarded a U.S. patent for implant design, and lectures nationally and internationally. He serves on the editorial boards of Ophthalmology and Ophthalmic Plastic and Reconstructive Surgery, has received the Senior Achievement Award from the American Academy of Ophthalmology, is an examiner for the American Board of Ophthalmology and is included in Best Doctors in America and listed as a top doctor in "Best of Boston" from Boston Magazine.
Although Dr. Rubin does not officially come on board with Florida Eye until after the New Year, he has already collaborated with the practice and performed several detailed surgeries. Palm Beach County Optometric Association members will have a chance to meet Dr. Rubin at the January 13th continuing education seminar to be held in Boca Raton.
Technis Lens Success Story
Cataract Surgery Patient George Caspelich Tosses His Glasses for Good!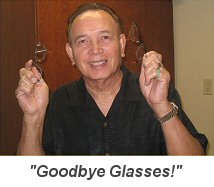 George Caspelich was slowly losing his sight. The active senior was suffering from cataracts which, if left untreated, would most certainly have left him with limited vision or possible eventual blindness. Though very nervous about the idea of cataract surgery, Caspelich made an appointment to see Barry Schechter, M.D., Florida Eye Microsurgical Institute's Refractive Cataract Surgery, Glaucoma, Cornea and External Disease Specialist. A few visits, two short surgeries and a month later, Caspelich no longer wears glasses and these days he's anything but nervous.
"I'm ecstatic — I'm so happy," says Caspelich. "I was so nervous before the procedures, but my deteriorating sight was interfering with my daily routine, and I wanted that to change." Caspelich was nearsighted and said he was getting tired of prescription changes several times a year and of wearing glasses in general. "I had one pair of glasses for distance and one for near."
When Dr. Schechter examined Caspelich, he knew right away the Technis lens would be the best option for him. Dr. Schechter explains that if patients are diagnosed with cataracts and are experiencing difficulty reading, seeing close objects, seeing to drive – especially at night, changing glasses prescriptions and/or needing bifocals, then the odds are very good that they would be candidates for Technis Lens replacement surgery. However, he adds, "there are multiple replacement lens products on the market as well and which one is best for each patient is a decision that should be made by the doctor and the patient."
At Florida Eye, cataract removal is generally performed as an outpatient procedure under topical anesthesia right on the premises in the surgery center. The patient is fully awake, but is comfortable and feels no pain. Typically, the procedure usually takes 6-10 minutes.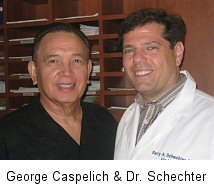 Caspelich waited ten days between surgeries and says he was amazed at the results with each one. What he likes best now? "It's so much easier when I'm playing golf," says Caspelich. "I can look at the ball and it's right there. I used to have to use two pairs of glasses and switch off, for near and far, but now I don't and I love it." Would he do it again? "Absolutely," says Caspelich, "and I would know not to be nervous."
Dr. Schechter understands when a patient gets a case of nerves, but points out that lens implants have been in use for about 30 years to treat cataracts, and over 15 million cataract and lens implant procedures are now performed each year worldwide. "Of course there are risks associated with lens replacement and cataract surgery – there are risks with every surgical procedure," says Dr. Schechter, "and a good surgeon will go over those risks or complications prior to surgery."
Forgotten Soldiers Outreach Drive
Florida Eye Encourages Palm Beach County Residents, Students, Friends and Family to Drop Off Supplies and Letters for U.S. Troops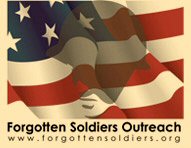 In honor of its patients who are serving or who have served in the military, from November 23rd through December 23rd Florida Eye Microsurgical Institute will be collecting items for U.S. troops deployed in Iraq, Kuwait, and other military zones in association with The Forgotten Soldiers Outreach, Inc. organization.
Randy Katz, M.D., Florida Eye's Diabetic Retinopathy, Retinal Detachment & Macular Degeneration Specialist, recalls one soldier in particular who lost his vision secondary to a retinal detachment. After the retinal surgery the soldier's vision was restored and he was able to serve his tour of duty in Iraq. "These men and women are dedicated and driven and we truly need to stop and give thanks and recognize their efforts – not just during the holidays, but always."
Barry Schechter, M.D., the Institute's Refractive Cataract, Glaucoma, Cornea and External Disease Specialist concurs with Katz. "This is the least we can do for our soldiers who are unselfishly putting the needs of our country in front of their own. We welcome anyone – patients of ours or not, to stop by and drop off items and letters of encouragement for our troops."
The most needed and appreciated items that the soldiers request are listed in the newsroom section of our website under press releases. Items may be dropped off during regular business hours at the Boynton Beach, Boca Raton and Wellington locations during regular business hours.
FL Eye Hosts First Continuing Education Seminar
Palm Beach County Optometrists Applaud Florida Eye's First CE Seminar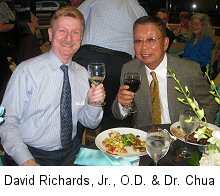 "Your CE event was a "class act," said Dr. Ronald Snyder of Pearle Vision in Boca Raton. "Actually, it was the finest CE event that I have ever attended. The food was terrific and the CE presented by Barry (Dr. Schechter) and Randy (Dr. Katz) was interesting and enlightening."
Dr. Carol Nason of SEE Eyewear in West Palm Beach and Pearle Vision in Wellington was also appreciative. "Wow, thanks for the great CE! The office is GORGEOUS!! Fab fun, fab company, fab food – it's ALL good! Thanks again!!"
Dr. Deon Erickson of Accessoreyes Optical in Boynton Beach echoed Dr. Nason's sentiments. "The continuing education seminar was wonderful. Your office is beautiful! The lectures were great and dinner was good too. Thank you!"
Florida Eye Microsurgical Institute hosted its open house and first continuing education seminar of the season for Palm Beach County optometrists Wednesday, October 7th at its Boynton Beach location, and the event was filled to capacity. Fifty area optometrists attended the seminar, which began at 6:00 p.m. with tours of the newly renovated facility, including the Institute's Outpatient Surgery Center, private pediatric wing and various exam rooms outfitted with state of the art ophthalmologic equipment.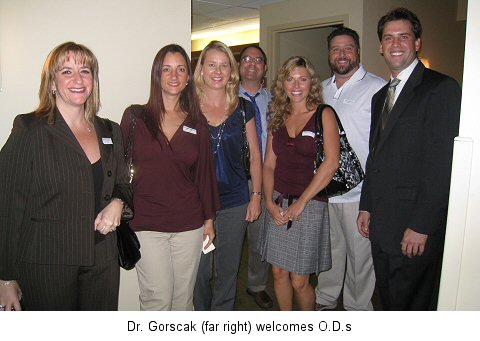 The educational seminar, which was co-sponsored by ISTA Pharmaceuticals, was the first of three planned for the year.
The lectures began promptly at 6:45 p.m., with Dr. Barry Schechter, the Institute's Refractive Cataract Surgery, Glaucoma, Cornea & External Disease Specialist presenting the Latest Advancements in Treating Glaucoma, updates regarding Selective Laser Trabeculoplasty and interesting corneal cases and successful treatments.
Dr. Randy Katz lectured on Advances in AMD, the current standard of care in Wet ARMD, and Angiogenesis Inhibition via VEGF Blockade. Dr. Katz, the Institute's Vitreo-Retinal, Diabetic Retinopathy, Retinal Detachment & Macular Degeneration Specialist closed his lecture session by flashing a picture of a two-and-a-half-year-old Shih Tzu named Troy on the screen, and told the attending optometrists about the retinal attachment surgeries he's been performing on dogs several times a month, with an area veterinarian ophthalmologist.
FL Eye to Sponsor PBCOA Seminar January 13th
Florida Eye will be hosting a one credit continuing education seminar for Palm Beach County Optometric Association members at The Pavilion Grille in Boca Raton on Wednesday, January 13th, 2010. The event will begin at 6:30 p.m. with cocktails and conversation, followed by a sit down dinner and lecture, and end with a meeting of PBCOA members. During cocktails, attending optometrists will get to meet Dr. Peter A.D. Rubin, who brings a whole new area of expertise to the Florida Eye table. (see earlier section to read more about Dr. Rubin).
"We are thrilled that the doctors and staff of Florida Eye will be sponsoring our upcoming PBCOA continuing education dinner meeting," says PBCOA President Amy Pikal, O.D. "We look forward to meeting Dr. Rubin and listening to his lecture on thyroid eye disease."
Invitations will be sent out the first week of December, but PBCOA members can contact Gwen at (561) 736-5050 or reserve a seat directly at our website. Seats are limited, so reservations (due by January 5th) are absolutely required. Attending doctors will be asked to make a meal selection prior to the event.
Eye Care Questions
Dear Dr. Gorscak:
What is the difference in hereditary glaucoma and glaucoma in elders? I have family members that were born with glaucoma and their children have developed glaucoma as well. One child, a boy, was born with glaucoma and the girls developed it as adults.
Answer

One of the primary risk factors for glaucoma is family history. With this, it is common for patients to be genetically predisposed for glaucoma when other members in their family have the disease. This being said, glaucoma may present in various ways within a family. How a particular trait or gene presents within different members of a family is called "expression." In the family described, the genetic predisposition to glaucoma is being expressed differently in different individuals. Generally, the younger the age at which glaucoma presents, the higher the eye pressure and the more difficult it is to treat compared to older individuals. In your family there appears to be a strong genetic predisposition to glaucoma. With this, it is important for everyone to be sure that they see an ophthalmic professional early in life and then be checked on a regular basis.
Dear Dr. Chua:
Is there something I can do short of going to the doctor to treat my pinkeye? I have tried eye drops and flushing the eye with cold water and it is still sore. My eyes are not crusting over but it feels like there is something in my eye all the time. Any help would be nice.
Answer

It's always best to go to your ophthalmologist when you have a problem. From symptoms you are describing it could be an eyelash or foreign body in the eye. It could also be an infection in the cornea with a virus, bacteria or fungus. However, corneal problems such as erosions or scratches can also cause this symptom. As I mentioned, it is best to see your doctor, but in the interim I would recommend that you look closely at your eyelashes and eyelid margins for a misdirected lash and pull it if you find one and are able to. You can also grasp the upper lid by the lashes and gently pull it over the lower eyelid. If there is a foreign body under the upper lid the lashes of the lower lid can sometimes dislodge it. If these maneuvers and over-the-counter drops and eyewashes do not result in relief, then an ophthalmologic evaluation is mandatory.
Dear Dr. Friedman:
My son has refractive amblyopia. We have done the glasses and patching regimen for almost a year and a half, and the vision in his amblyopic eye has improved from 20/200 to approx 20/20. However, my son has limited stereo/3D vision and I am considering vision therapy (after reading the book Fixing My Gaze by Stereo Sue) to improve his stereo vision, even though there is a lack of scientific evidence to support the effectiveness of vision therapy. My question is can vision therapy harm his vision in any way? Can it cause double vision or anything else?
Answer

Your decision to proceed with vision therapy despite the lack of scientific evidence to support its use in this situation is common among parents. After all, we will try anything that might make things 'better' for our children. Aside from hearing that some patients say their children have developed troubling double vision after vision therapy, I personally have not seen situations in which I have felt that vision therapy caused any harm to a child's vision. The troubling double vision has tended to happen with patients who have been taught "diplopia (double vision) awareness." Where such patients could previously ignore or suppress an extra image, they have been taught during vision therapy to unlearn this ability and with troubling results. I have seen this in patients with strabismus (misaligned eyes) but not in patients with refractive amblyopia. You should consider a discussion of the pros and cons of vision therapy with your ophthalmologist if you have not already done so.
On the Cosmetic Front
Look Dashing for the Holidays!
(No longer on special)
Call (561) 736-5050 or email [email protected] for more information or to book your holiday appointment with Dr. Schechter.
Prices are valid from December 15th through January 15th, 2010.
This offer is not valid with any other offers.
Final Tidbits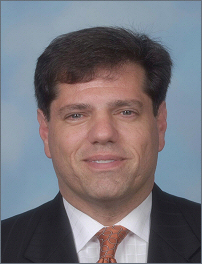 Dr. Schechter Interviewed on www.bizjournals.com
Dr. Schechter was recently appointed to the editorial board of Advanced Ocular Care and will be contributing to the well-respected publication on a regular basis. Dr. Schechter was also just interviewed as an expert source on evaporative dry eye treatments for the Triangle Business Journal's national website. See the article »
Congratulations to Dr. Schechter for completing the Palm Beach half marathon (13.1 miles)!
Dr. Gorscak to Begin Lecturing at Wellington Regional Medical Center
Beginning in December, Dr. Gorscak will be lecturing to residents and medical students on various topics related to the field of ophthalmology. The lectures will be conducted monthly at Wellington Regional Medical Center.
Letters and Drawings from Lantana Elementary for Florida Eye's Forgotten Soldiers Holiday Outreach Project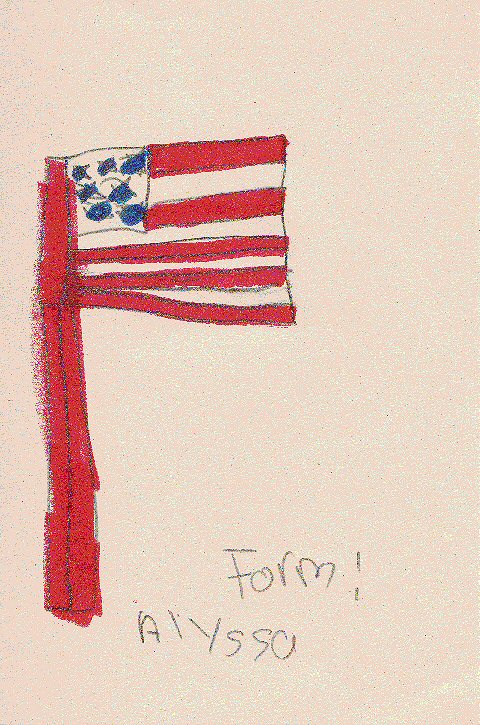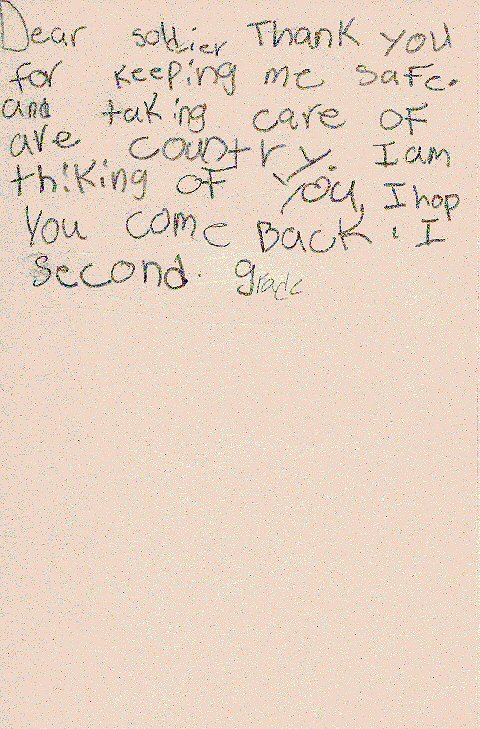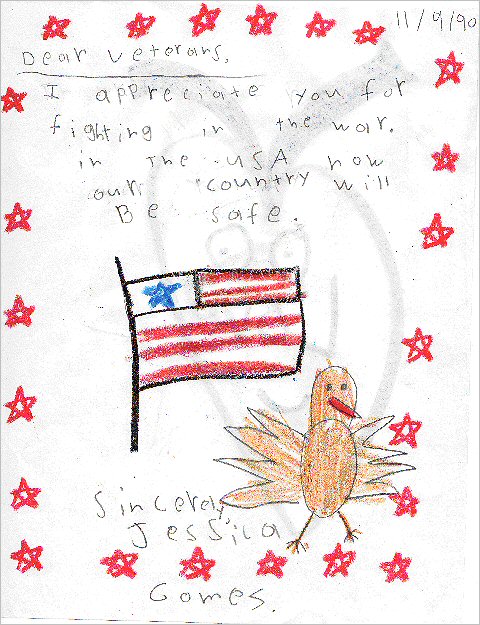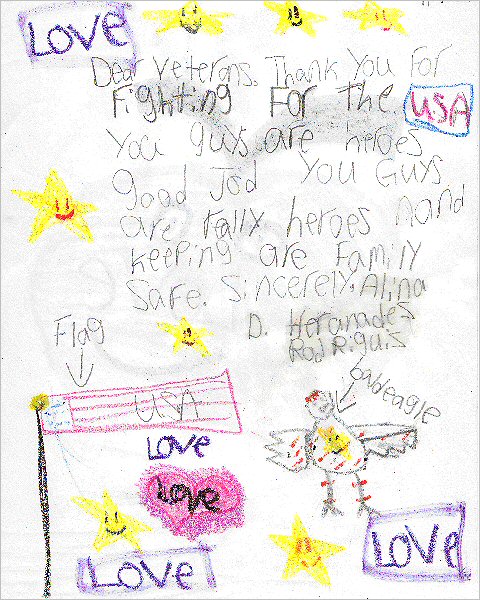 ---
Related Pages