Newsletter Issue 13 | Dec 2012
Florida Eye News and Views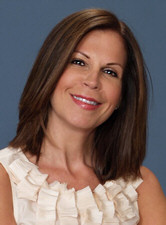 Gwen Cohan
Dear Readers:
As always, our newsletter has important information you can use, but unfortunately, with this issue we also have some very sad news to share. It is with heavy hearts that we inform you we've lost a treasured member of our Florida Eye family. Certified Ophthalmic Assistant Rosa Richards passed away unexpectedly September 17th and we are all greatly saddened by this tragedy. Our hearts go out to her beloved children, husband, brothers and extended family and friends during this difficult time.
To honor Rosa's life and work, Florida Eye has created a scholarship foundation in her memory. Read more about Rosa in our letter, and please consider making a small donation as a tribute to this lovely woman.
It is hard to focus on seemingly mundane news with an announcement such as this, but Rosa would certainly want us to forge ahead, business as usual, and so we will, comforted by the knowledge that Rosa is with us in our thoughts and prayers.
Did you know that nearly 50% of all eye injuries happen in or around the house? Many of these injuries, over 125,000 annually, can be prevented with some basic precautions. September is Home Eye Safety Awareness Month and we've got some sensible tips for you to share with your family. It's also back to school time and if you haven't had your child's eyes examined yet, it's time to make an appointment.
Our latest clinical trial information is here and if you'd like to know more about any of the studies feel free to contact Study Coordinator Debbie Rankin.
Here's to a safe and healthy fall,

Gwen Cohan
Director of Marketing & Public Relations
In this Issue:
Home Eye Safety Awareness Tips »
Back to School? Eye Exams for Children Are as Important as Ever »
Calling on All Social Media Junkies! »
Florida Eye Welcomes Baby Bentley! »
Current & Upcoming Clinical Trials

Dr. Schechter
From Dr. Barry Schechter:
We are also enrolling patients for a year-long dry eye study. Glaucoma patients using eye drops are not eligible to participate. There are other exclusions. Please call for details if interested. Participants will receive $50 per visit.
From Dr. Katz:

Dr. Katz
ONE: We have a wet AMD study for treatment naïve patients that are administered Lucentis plus a study drug.
TWO: We have another study for wet AMD for sub responders to Lucentis and/or Avastin.
Future Studies…
We will be having another two wet studies coming up and another dry AMD study. We will send out an email when these studies open for enrollment.
As with any of our studies at Florida Eye, if you refer patients and they are enrolled we will update you on the progress of your patient and return the patient to your care at the end of the study. The sponsor covers all expenses and costs of these trials. If you would like to discuss these studies further, please contact our study coordinator Debbie Rankin at (561) 736-5055.
Home Eye Safety Awareness Tips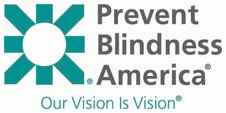 Follow these simple tips from Prevent Blindness America and protect your vision for life.
Bathroom and Kitchen
Teach children not to run around with forks, knives, combs or toothbrushes.
Keep detergents, cleaning supplies, nail polish remover, mouthwash and makeup in locked cabinets or out of reach.
Set a good example by wearing eye protection when using ammonia-based cleaning supplies.
Bedroom
Keep clothes hangers in the closet.
Don't allow children to play with small, pointed or sharp toys or objects in bed.
Don't allow young children to use combs, brushes or hairspray unless you watch or help them.
Play Area
Teach children to put toys away.
Keep toys for older kids away from younger kids.
Don't give toys with small parts to young children. Young kids tend to put things in their mouths, increasing the risk of choking.
Tell children not to throw toys or objects at each other.
Repair or throw away broken toys. Take recalled toys back to the store where you bought them.
Workshop/Basement
Place nails, glue, screwdrivers and other tools out of reach of children.
Keep younger children away from work areas where power tools are being used.
Set a good example by always wearing eye protection while working on projects.
Prompt others who enter the work area to wear eye protection.
Backyard Games
Teach kids to wear the right eye protection when playing baseball, basketball or other types of contact sports. Call Prevent Blindness America at (800) 331-2020 to get a list of the recommended eyewear for specific sports.
Make sure children who wear prescription glasses play contact sports with proper eye protection.
Work together with your kids to create a list of eye safety rules they should follow when they are playing.
Back to School? Eye Exams for Children Are as Important as Ever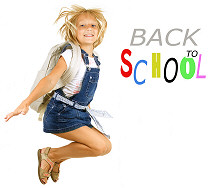 One in Four Children Is Affected by Vision Problems
Florida Eye Recommends Having Your Child's Eyes Examined Once a Year, Every Year
It's the beginning of a new school year and perhaps you've been busy buying new school clothes, supplies, lunch boxes and everything in between. But, did you take the time to have your child's eyes examined?
If not, says Dr. Lee Friedman, Florida Eye's pediatric ophthalmologic and strabismus specialist, you are doing your child a disservice. "Just like you need to bring your car in for maintenance, or change the air filters in your home periodically throughout the year, children, as well as adults, need to have their eyes examined yearly. Think of it as preventative care."
Yearly eye exams are very important, stresses Dr. Friedman, because besides practicing preventative care, it is possible for your child to have a serious vision problem without your even being aware of it. As a matter of fact, eye exams are so important that several years ago September was designated as Children's Eye Health & Safety Month by the American Academy of Ophthalmology, in an effort to help educate the public about the importance of regular eye exams.
"Infants should be screened for common eye problems during their regular pediatric appointments and vision testing should be conducted for all children starting at around three years of age," says Dr. Friedman. "And if there is a family history of eye problems or if a problem is apparent, your eye doctor may suggest your child's eyes be examined more frequently."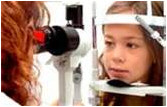 According to Dr. Friedman, during most exams, an eye doctor will look for amblyopia (lazy eye), strabismus (crossed eyes), ptosis (drooping of the upper eyelid), color deficiency (color blindness) and refractive errors (nearsightedness, farsightedness and astigmatism). "Aside from vision threatening conditions, eye screenings for children are important because vision changes can occur without you or your child noticing them," says Friedman. "And if your child is having trouble seeing the blackboard or the words in a book, learning, as well as participating in recreational activities will suffer."
Give your children the best possible gift you possible could by making time for eye exams, says Dr. Friedman. "Your child may not appreciate the yearly visits now, when they have no complaints, but they will thank you later for being so conscious and proactive regarding their vision, as they see classmates facing vision issues during the school year."
Lions Club Collection Drive Still Going Strong!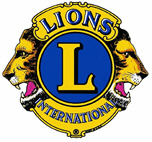 Hard to believe but we've been collecting glasses for the Lion's Club for two years. We are very happy to report we've collected literally thousands and thousands of pairs thanks to our wonderful patients, neighbors, colleagues, family members and friends. Because of your efforts and generosity, thousands of men, women and children are being fitted every year with recycled glasses, allowing some the chance to see clearly for the first time in their lives.
Eyeglasses may be dropped off at any time during normal business hours 8:30 a.m. to 5:00 p.m. at any of our participating locations (click below for directions).
This is an ongoing collection drive and we urge everyone with old, unused glasses to drop them off at their convenience. For more information about the Lions Club and its many volunteer programs, visit the Lions Club website.
In Memory of Rosa Richards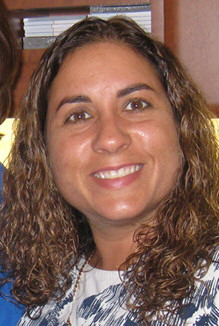 Rosa Richards, Certified Ophthalmic Assistant, Florida Eye
Rosa Richards was so much more than Dr. Katz's main tech. She was a tremendous asset to Florida Eye, wonderful with patients and staff alike. Her presence is already sorely missed here, and those of you in the field who were fortunate to have worked with or known Rosa will understand the depth of our sorrow. Our hearts go out to her beloved husband Shawn, her sons Shane and Jordan and daughters Danni and Chelsea, her parents, brothers and extended family and friends during this very difficult time.
Florida Eye has created a scholarship foundation in Rosa's memory: the "Rosa Richards Memorial Scholarship Fund." Scholarships will be awarded each year by Palm Beach State College to a student in the new Ophthalmic Technology Program. All monies raised will be designated towards tuition and education-related expenses to help defray costs of a qualifying student's expenses each year of the two-year Ophthalmologic Medical Technology Associate in Science Degree Program. Rosa was passionate about her work and we know she would be very pleased with this decision. It is a wonderful way to honor a wonderful woman. For more information about the scholarship foundation please visit Florida Eye Education Foundation.
Cosmetic Specials & News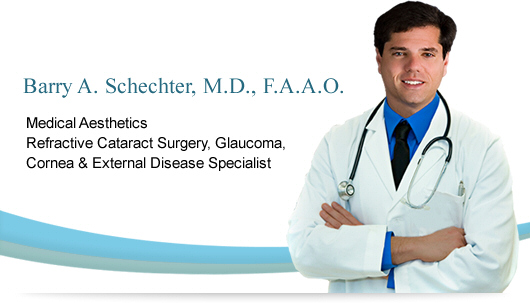 Please visit DrBarrySchechter.com for information on our latest pricing specials on Juvederm and Botox. Also read how pleased patients are with the incredible Ouchless Needle!! No more pain, but lots of gain!
Calling on All Social Media Junkies!
Are you on Facebook? Do you "Like" Florida Eye?
We have a new look on Facebook and we are trying to build up our Fan page. We would "love you" if you would take a moment to "Like us."
We post useful eye care tips, info about new treatments and technologies, clinical trial studies, links to interesting articles, testimonials — and even a joke or two, or some fun trivia.
Florida Eye Welcomes Baby Bentley!
Last Friday we said goodbye to our dear friend and colleague, Rosa Richards. It was a long, sad week for all of us, but tears of sorrow blended with tears of joy as we also said hello to the long anticipated arrival of our newest Florida Eye baby, Bentley DeMaio. Bentley (9 lbs., 4 oz, 21″!!) was born this past Friday in Wellington, FL and his ecstatic parents Christin and Daniel, sisters Maddi and Devlyn and brother Dominic are over the moon with their baby boy!! We wish them all the best and congratulations!! Rosa is definitely smiling from above.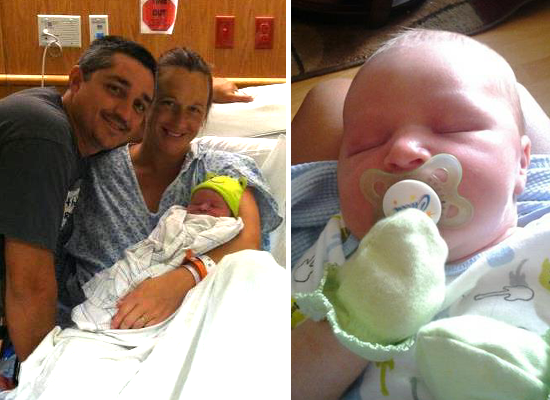 Christin & Daniel DeMaio welcome Bentley
Contact Us
We hope you enjoyed this month's newsletter. If you have any suggestions on how we can be more helpful, we'd love to hear from you.
If you have any questions or thoughts you'd like to share with us, please email Gwen Cohan at [email protected].
. . . . . . . . . . . . . . . . .
---
Related Pages