The eye physicians of Florida Eye Microsurgical Institute are committed to doing their part to be good South Florida neighbors. The following are a few examples of how we contribute to the community.
Free Lectures and Seminars
By sponsoring professional lectures and seminars throughout the year from doctors who are top eye specialists, Florida Eye helps keep local optometrists and medical practitioners abreast of the latest treatments, equipment and procedures available to eye-care practices and their patients.
Volunteer Services Our Buddy Fozzie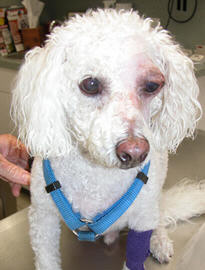 When unusual situations of need arise, Florida Eye offers its' help.
Such was the case in April of 2009 when Dr. Randy Katz volunteered his surgical expertise to restore the failing eyesight of "Fozzie" — a Bichon/Poodle mix from Boca Raton who had already lost sight in one eye and was on the verge of total blindness until Dr. Katz intervened.
Haitian Relief Effort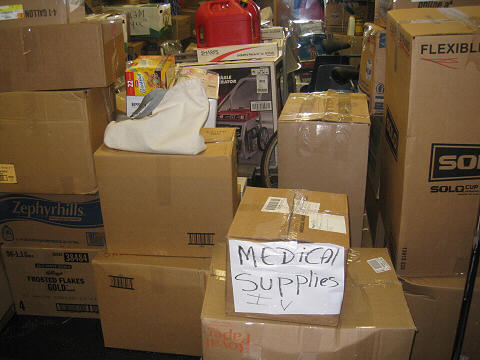 After Haiti was devastated by the catastrophic earthquake of 2010, smoke and debris became a special health challenge to victims and rescue teams. Florida Eye's doctors and eye specialists responded by leading yet another donation drive — this time soliciting local medical practices for donations of eye-care supplies that could be shipped to help.
If you know of a special community concern in which Florida Eye might be uniquely positioned to help, please call Gwen Cohan at (561) 736-5050 or send an email to [email protected].
Ongoing Lions Club Eyeglass Collection Drive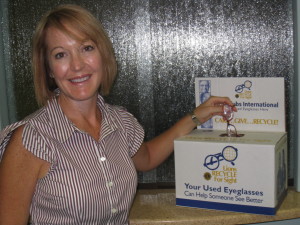 In 2010 Florida Eye began collecting used eye and sunglasses for Lions Club International. In two years we've collected well over 2,500 pairs of used glasses which are dropped off by our wonderful patients, fellow physicians and friends at several of our locations. It is because of the generous efforts of all that we are able to provide glasses, once they are refurbished, to the thousands of men, women and children who need them for school, work and to simply have a better quality of life.
Eyeglasses may be dropped off at any time during normal business hours 8:30 a.m. to 5:00 p.m. at any of our participating locations (click below for directions).
This is an ongoing collection drive and we urge everyone with old, unused glasses to drop them off at their convenience. For more information about the Lions Club and its many volunteer programs, visit the Lions Club website.
---
Related Pages