Eye Care for the Entire Family
Eye Care for the Entire Family
Welcome to Florida Eye Microsurgical Institute, where our patient's needs are our eye specialists and doctors' top priority. With four locations serving the south Florida community, we provide patients with the most effective treatments available, blending the latest technological advances with care and integrity. Our highly-qualified staff of over 75 professionals offers a full range of comprehensive ophthalmologic care, from routine exams to advanced surgical procedures. We have four locations throughout Palm Beach County with offices in Boynton Beach, Boca Raton, Wellington & Jupiter. See our patient testimonials »
Welcome to Florida Eye Microsurgical Institute, where our patient's needs are our eye specialists and doctors' top priority. With four locations serving the south Florida community, we provide patients with the most effective treatments available, blending the latest technological advances with care and integrity. Our highly-qualified staff of over 50 professionals offer a full range of comprehensive ophthalmologic care, from routine exams to advanced surgical procedures. See our patient testimonials »
Four

South Florida Locations
Macular Degeneration, Diabetic Retinopathy & Medical/Surgical Retina Specialist
VIEW PROFILE »
Cornea & Cataract Services, Glaucoma, External Disease & Comprehensive Ophthalmology
VIEW PROFILE »
Refractive Cataract Surgery, Glaucoma & Comprehensive Ophthalmologic Care
VIEW PROFILE »
Recent

News
February Is Macular Degeneration Awareness Month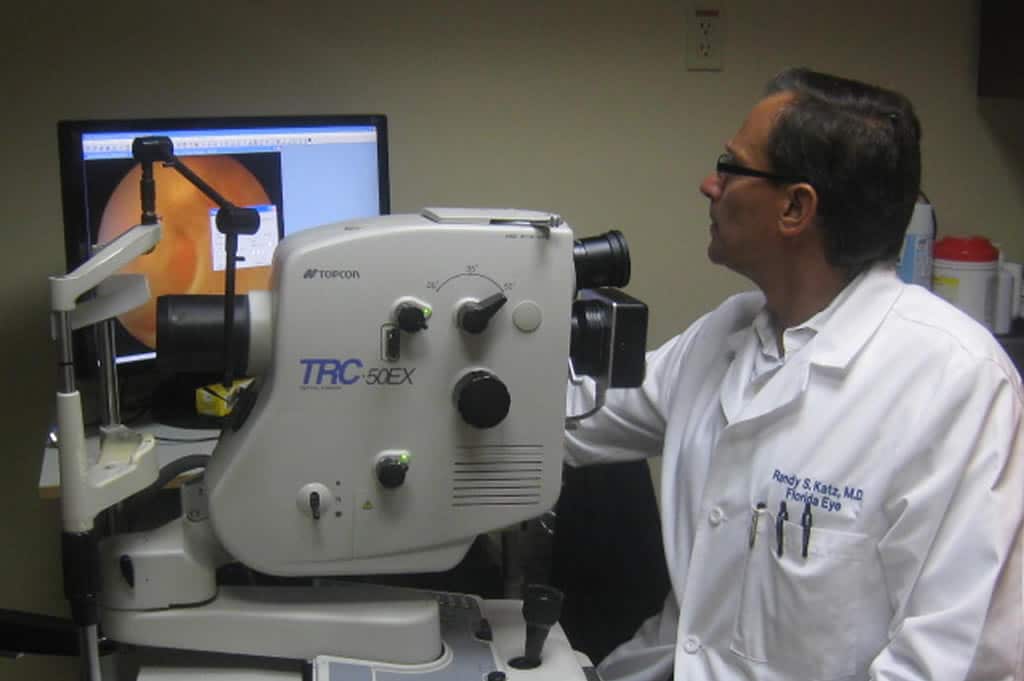 Dr. Randy Katz, Florida Eye's retina/vitreous specialist has always made it a point to discuss yearly eye exams as the key to preserving healthy eyesight.
"Many adults put off getting annual eye exams," Dr. Katz said. "This is the only way eye doctors can monitor for any changes in a patient's vision, which can truly mean the difference between preserving sight and perhaps even losing it."
Macular degeneration is the leading cause of blindness in adults 65 years and older, currently affecting more than 15 million Americans, with 200,000 new cases diagnosed each year, according to AMD.org.
"The techs and doctors were so patient with me. They put me at such ease and I really appreciated their hand-holding because I was so nervous about my procedure."
Thanks again! Julie
"I am so very grateful to have found such a wonderful certified ophthalmologist in your team and will recommend you and Florida Eye to all my friends."
Sincerely, Virginia
"Kudos to the Florida Eye team. The techs were just as patient and caring with my father as the doctor was, and that really helped him make his decision."
All the best, Joseph