Newsletter Issue 5 | Sep 2010
Florida Eye News and Views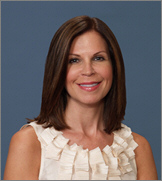 Dear Readers:
Yes — this is actually our Fall Newsletter! It's hard to believe that September is here, but the kids are back in school, community events are already in full swing, and Labor Day has come and gone, making the laid back tempo of the summer seem a distant memory.
This month we have begun collecting used eyeglasses in partnership with the Lions Club. This will be an ongoing project and I'd like to thank you in advance for participating in what we consider to be such an important and worthwhile cause. You can read more about the drive in our newsletter.
In this issue, Dr. Randy Katz shares his excitement over the positive results his patients have experienced with Lucentis, made possible through the Genentech Access to Care Foundation Program. We've also included information on a recently published study (Ophthalmology) regarding body weight and glaucoma, and an article on the importance of annual eye exams for students.
Our next continuing education seminar for Palm Beach County optometrists, worth two credits, will be held at the useful Benvenutos Restaurant in Boynton Beach on Wednesday, October 6, 2010. Make reservations online or by calling me at 561-736-5050.
Much more going on at Florida Eye as you'll see in our newsletter! Send questions and comments to [email protected].
Best,

Gwen Cohan
Director of Marketing & Public Relations
In this Issue:
Update on Harbor Trial Study and Lucentis Program »
Diabetic Retinopathy on the Rise in the U.S. »
Body Weight Shown to Affect Glaucoma Patients »
Florida Eye Kicks Off Eye Care Collection Drive with Lions Club »
Boynton Beach Diabetes Health Education Expo in October »
Back to School — A Great Time for Annual Eye Exams »
October 2010 CE Dinner & Lecture »
Update on Harbor Trial Study and Lucentis Program
A Letter from Randy S. Katz, M.D.
Dear Doctors and Friends:

In the past I've written to tell you about the studies we are conducting for Wet & Dry ARMD, but with this letter I wanted to share with you some of the exciting results we've seen during the past year with diabetic patients receiving Lucentis through Genentech's Access to Care Foundation.
Lucentis, which has been something of a miracle in the treatment of Diabetic Maculopathy, is administered at a cost of $2,000.00 per injection, one per eye. Patients report dramatically improved results almost immediately, with continued improvement each month. Lucentis has proven to be immensely more effective than laser surgery in many cases, where some patients may experience no improved vision. For those who qualify, patients can receive the drug free for one year, and then they can re-apply to continue treatment. We are very pleased that we've been able to enroll qualified patients for this program and we will continue to do so as long as it is made available to the diabetic community.
Harbor Study Update
While we are still following patients enrolled in the Harbor study, enrollment is now closed. I am very pleased to report that Florida Eye had the second highest patient enrollment in the country, and I'd like to thank all of you very much for your help in making that happen. Personally, I'm thrilled with coming in second, considering there were much larger retinal groups and universities enrolling patients for the study as well. Again, many thanks for your assistance and for keeping our trial studies in mind — we really do appreciate it.
New Studies in the treatment of Wet ARMD
We will begin enrolling patients for a new study that will be using Combination RX of Lucentis and Ozurdex (long acting FDA approved steroid implant) in the next few months. The purpose of that study will be to determine if there is even more improvement when combining the two drugs.
We are currently enrolling patients in a clinical trial using an anti-platelet derived growth factor in combination with intravitreal Lucentis. Lucentis is currently the standard of care in the treatment of Wet ARMD. Lucentis resulted in marked visual improvement in greater than 30% of patients. Initial trial results with Anti-PDGF resulted in dramatic improvement in vision greater than 60% of patients.
This medication is the first of its kind to actually shrink the abnormal neovascular complex (Wet ARMD). Patients are currently being enrolled in this exciting trial.
We will also be participating in three clinical trials for Dry ARMD that we will start enrolling for in the fourth quarter of 2010. Last year, Fenretinide results showed a 90% reduction in rate of dry macular degeneration progression and even decreased the chances of developing Wet ARMD. This Phase III study using Fenretinide will start enrolling at the end of 2010. This study hopes to prove that Fenretinide is an effective medicine in the treatment of Dry ARMD, halting the progression of this terrible blinding disease.
Please contact me if you would like to discuss these studies further. You can reach me at (561) 737-5500, or call our study coordinator Debbie Rankin at (561) 736-5055.
Sincerely,
Randy Katz, M.D.
Diabetic Retinopathy on the Rise in the U.S.
A study published August 11, 2010 in the Journal of the American Medical Association (JAMA) regarding the prevalence of Diabetic Retinopathy in the United States points out that the United States will likely face a growing need for diabetes-related eye care:
The American Academy of Ophthalmology (Academy) considers this study reliable evidence that diabetic retinopathy and vision-threatening diabetic retinopathy are increasing in adults over age 40 in the United States and that more Americans, especially non-Hispanic black Americans, will be vulnerable to potentially-blinding diabetic retinopathy in coming years. The Academy reminds those who have diabetes or are at risk for the disease — especially people with black, Latino, Native American or Pacific Islander heritage — that having an annual dilated eye exam by an Eye M.D. (ophthalmologist) is an important step toward protecting their eyes and vision, along with proper medical care, careful glycemic (blood sugar) control, and other lifestyle choices that reduce the health impacts of diabetes.
As the Diabetic Retinopathy and Macular Degeneration Specialist at Florida Eye, Dr. Katz urges all patients to be proactive in their eye care by asking questions at each check-up and by paying attention to new studies and research results as they are reported to the public.
Body Weight Shown to Affect Glaucoma Patients
In the August issue of Ophthalmology, surprising research from the Massachusetts Eye and Ear Infirmary on the relation of body weight to the risk for glaucoma was reported.
Does Higher Body Weight Protect Women from One Type of Glaucoma?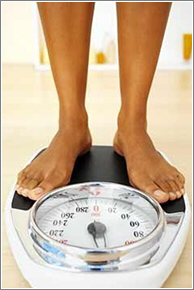 Maintaining a healthy body weight is important for avoiding many diseases, but a new study from the Massachusetts Eye and Ear Infirmary (MEEI) finds that for primary open-angle glaucoma (POAG), one of the most common age-related eye diseases, the picture may be more complex. A large, prospective MEEI study, conducted over 20+ years, found that higher body weight (specifically, body mass index, BMI) is not associated with higher risk of POAG.
In fact, the research shows that in women, higher BMI is significantly linked to reduced risk for a variant of POAG known as normal tension glaucoma (NTG). The researchers, led by Louis R. Pasquale, M.D., say that clinicians and patients should be cautious about these findings until further research provides substantiation and clarifies the related biological mechanisms.
"Understanding the mechanisms that drive BMI and other body composition factors in relation to POAG might help us solve some mysteries connected with this complex illness," Dr. Pasquale said. "It's reasonable to speculate that hormonally-controlled factors released from adipose or lean tissues may alter the risk of NTG in women. Higher BMI in postmenopausal women is linked with higher estrogen levels, which might positively affect estrogen receptors in the optic nerve," he explained.
BMI (body mass index) refers to the body's adipose (fat) content in relation to lean body mass tissues (muscle, fluid, bone, and other non-fat tissues). When a person has a "higher BMI," that means the person's body includes more fat than the normal standard for his or her age.
The study participants were 78,777 women enrolled in the Nurse's Health Study (1980 through 2004) and 41,352 men enrolled in the Health Professionals Follow-up Study (1986 through 2004). In women, each unit increase in BMI was associated with a six percent reduction in risk for NTG (defined as IOP equal to or less than 21 mmHg at the time of diagnosis of POAG). Also, in women, having higher BMI during the young adult years was associated with reduced risk of NTG. In men, BMI was not associated with POAG. Because the ethnicity of most participants was European-Caucasian, the study's implications may be limited to similar patient populations.
Dr. Pasquale suggested that if the relationship of POAG to BMI and related body-composition factors can be clarified in future research, new treatments could be developed for patients with POAG, particularly those who have the normal tension variant of the disease.
In response to this study, Florida Eye's Dr. Barry Schechter, Refractive Cataract Surgery, Glaucoma, Cornea & External Disease Specialist, had this to say:
"Elevated BMI is associated with an increased risk of diabetes, and diabetes is associated with an increased risk of glaucoma. Therefore, the information in this study may be flawed, especially in light of the relatively homogenous ethnic makeup of the participants." In other words — don't believe everything you read. Ask your doctor questions regarding studies and treatments.
Florida Eye Kicks Off Eye Care Collection Drive with Lions Club
Have any old eyeglasses lying around?
Having an eye exam and running out to your local store to buy a pair of glasses is something many of us take for granted, but for millions of others around the world, being able to have a pair of glasses is a luxury that they simply can't afford. Thanks to organizations such as the Lions Club, millions of men, women and children are fitted year after year with recycled glasses, allowing some the chance to see clearly for the first time in their lives.
In an effort to help the Lions Club's collection efforts, Florida Eye has begun collecting used eyeglasses at three of its four locations. Eyeglasses may be dropped off at any time during normal business hours, 8:30 a.m. to 5:00 p.m. at any of its four offices. This will be an ongoing service at Florida Eye and we urge all patients to drop off old or unused glasses at their convenience.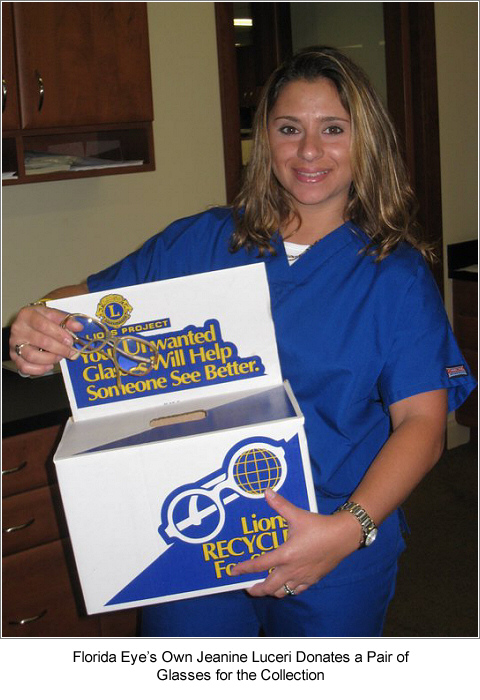 Florida Eye locations
You can drop off your spare eyeglasses at any of the following Florida Eye office locations. Click below to get directions to the office nearest you:
Boca Raton
Boynton Beach
Wellington
About the Lions Club LERC Program
Lions Eyeglass Recycling Centers (LERCs), of which there are 17, are located in Australia, Canada, France, Italy, South Africa, Spain and the United States. Glasses collected by local Lions clubs are sent to a regional LERC where Lion volunteers collect, sort, clean and repackage the glasses for distribution through various missions. For more information about the Lions Club and its many volunteer programs go to www.lionsclubs.org.
Boynton Beach Diabetes Health Education Expo in October
[NOTE: This event has been canceled and will be rescheduled for a later date.]
In an effort to help educate the diabetic community about the importance of annual eye exams, Florida Eye Microsurgical Institute has signed up as a primary sponsor of the upcoming Boynton Beach Diabetes Health Education Expo, to be held tbd.
One thousand glucose meters will be given away as well as other useful freebies. Aside from the educational aspects, "We also want this to be a fun event for the entire family," says Florida Eye's Dr. Randy Katz. "It's a great opportunity for families to spend some time together while at the same time learning about diabetes in general."
Also on board for the event thus far are Palm Beach Endocrinology Associates, Dr. Martha Rodriguez, Foot Care Center of the Palm Beaches — Dr. Ira Spinner, D.P.M. and Dr. Paula DeCarlo, D.P.M., Bethesda Memorial Hospital, The Community Blood Bank, Lymphatx, [email protected], Herbalife, Muscles by Mel and several other physicians and businesses.
Florida Eye encourages other medical and health care practices and businesses to get involved in this county-wide effort to educate and inform the diabetic community about everything from annual eye exams, proper nutrition, regular exercise and much more.
For sponsor and vendor prices and package information call Maria Dean @ 754-366-5505 or reach her at [email protected]. You can also contact [email protected] for Expo information.

(Please stay tuned for more announced sponsors, vendors, giveaways and additional media partners. Facebook page on its way soon…)
Back to School — A Great Time for Annual Eye Exams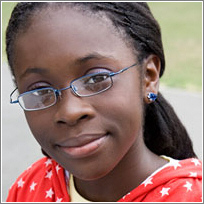 Florida Eye's Pediatric Ophthalmologic Specialist Dr. Lee Friedman knows better than anyone that parents naturally want to help their children learn and succeed in school and enjoy life. That's why he likes to remind them, when it's back to school time especially, about the importance of annual eye exams. "Vision and eye health are so important when it comes to a students' ability to do well in the classroom, on the playground, in sports and even when studying at home," says Dr. Friedman.
Since children usually don't complain about subtle problems with their eyesight or eyes, it's important that they receive vision screening and eye health check-ups with a primary care doctor, pediatrician or other qualified health professional during well child exams, when they enter school or whenever a vision or eye health problem is suspected. When needed, these health professionals can co-manage eye health or vision problems with an ophthalmologist.
Children — especially very young children — usually don't complain about subtle problems with their eyes or eyesight. The following signs may indicate a problem with vision or eye health:
What to look for:
Any misalignment of the eyes, even if occasional
Persistent head turn
A jiggle (nystagmus) in one or both eyes
Unusual sensitivity to light
Eye redness or discharge
Tearing
Squinting
Droopy eyelid
What to do:
Take the child to the pediatrician, primary care doctor or other children's health service. A referral for a comprehensive eye exam by an ophthalmologist may be needed. If the child has a family history of amblyopia, strabismus, blindness or wearing thick glasses, he or she should also be seen by an ophthalmologist.
October 2010 CE Dinner & Lecture
You are invited….
Florida Eye Microsurgical Institute is pleased to invite all Palm Beach County optometrists to attend its upcoming continuing medical education lecture:
WHEN & WHERE
October 6th, 2010 (Wednesday)
Benvenutos Restaurant
1730 North Federal Highway
Boynton Beach, Florida
AGENDA
6:30 p.m.: Cocktails

7:00 p.m.: Dinner and lectures (Kosher meals available upon request (contact us ahead of time). Dinner choices are viewable online. Dinner orders taken at event.)
TOPICS
Update: Complicated Anterior Segment Cases and Their Management
Speaker: Barry Schechter, M.D., F.A.A.O.
Refractive Cataract Surgery, Glaucoma, Cornea & External Disease Specialist
Up to Date Techniques for the Diagnosis and Management of Glaucoma
Speaker: Jason J. Gorscak, M.D.
Refractive Cataract Surgery, Glaucoma & Comprehensive Ophthalmologic Care
To learn more about this event and reserve your seat, see our Continuing Education page.
Eye Care Questions
Dear Dr. Schechter:
What is the difference between a single lens for cataract surgery and multiple lens?
Answer

I believe you are referring to a monofocal lens compared to a multifocal lens. The monofocal lens has one point of focus which either allows the patient to see at distance OR near, depending upon what is chosen by the physician and the patient prior to surgery. This type of lens is usually covered by your health insurance, but can be upgraded to a "high definition" version which gives more sharpness and clarity if the patient is a candidate.
Multifocal lenses allow a patient to experience good distance and near vision decreasing the patient's dependence on glasses, if the patient is a candidate. These are considered "premium lenses" and patients have to pay additional fees both for the lens and for the surgeons to implant the lens.
There are advantages and potential disadvantages to either type of lens so you need to discuss your options with your surgeon.
Dear Dr. Chua:
I am 35 years old and legally blind in both my eyes. The glasses I wear are very thick and I want to know if I am able to wear contacts? If so are they going to be expensive?
Answer

I don't see any reason for you not to be able to wear contact lenses. It sounds like you are wearing glasses that either are very highly minus for the treatment of high myopia or very highly plus for the treatment of high hyperopia. Contact lenses that treat high errors are available. Depending upon the numbers and the amount of associated astigmatism this type of lens can be significantly more expensive than average contact lenses particularly if a custom lens is needed. Of course, check with your eye doctor to be sure.
Dear Dr. Gorscak:
What is glaucoma and who is at risk for it?
Answer

Glaucoma is a disease in which the optic nerve is damaged, leading to progressive, irreversible loss of vision. It is often, but not always, associated with increased pressure in the eye.
Everyone is at risk for glaucoma. However, certain groups are at higher risk than others, including African-Americans (the leading cause of blindness among African-Americans), people over 60, family members with glaucoma, Hispanics in older age groups, Asians, steroid users and those who have suffered eye injuries.
Other possible risk factors include high myopia (nearsightedness), diabetes, hypertension and central corneal thickness less than 0.5 mm.
FYI…
Statement from the American Academy of Ophthalmology regarding FDA-Approved Implantable Miniature Telescope for End-Stage Age-Related Macular Degeneration Patients:
The newly FDA-approved Implantable Miniature Telescope (IMT) has the potential to improve the quality of life for a select subset of patients with age-related macular degeneration (AMD). This group includes people aged 75 years and older who have stable, severe to profound vision impairment in both eyes due to end-stage AMD. Also, to be eligible for the IMT, patients cannot have had surgery to remove cataracts. Several steps should be taken before an IMT is implanted. First, patients need to receive testing with an external telescope that simulates the effect of an IMT to learn whether vision improvement would be possible and whether peripheral vision in the eye that would not have the IMT would be adequate for the patient's needs. Also, patients need to be fully informed of the risks of the procedure — most importantly the risk of corneal endothelial cell loss which may cause long term problems with corneal clarity. After surgery patients need to undergo rehabilitative vision training with a low-vision specialist to help them attain their best possible vision.
Final Tidbits
---
Related Pages