Home » News and Events » Florida Eye Patient Success Story: FAU Professor and Researcher Hank Savitch
Florida Eye Patient Success Story: FAU Professor and Researcher Hank Savitch
Posted by: Florida Eye Microsurgical Institute in Patient Success Stories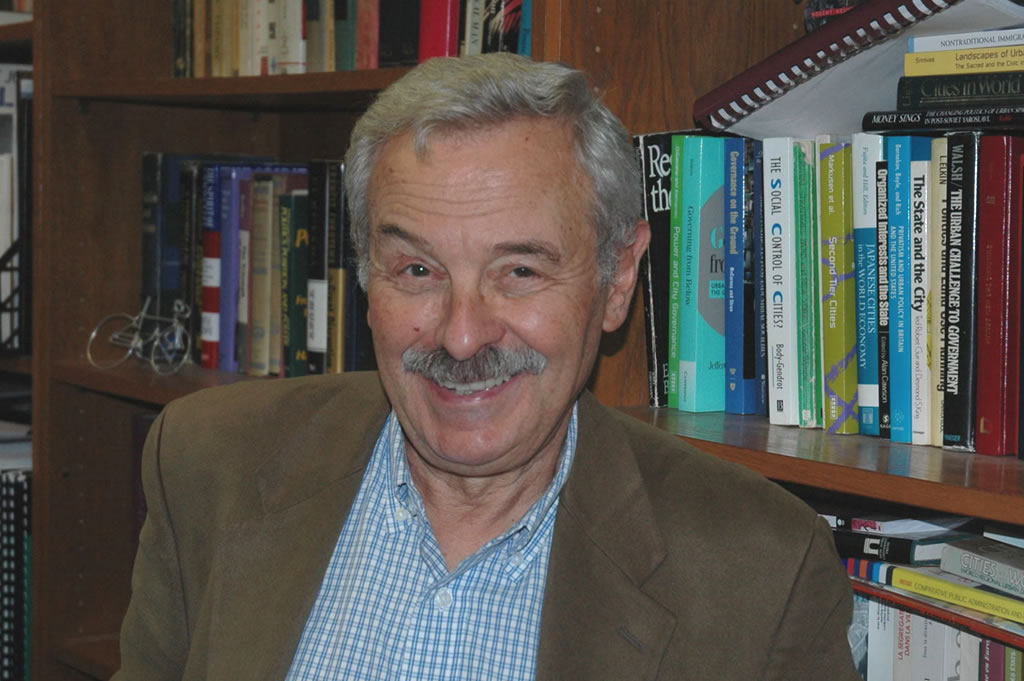 "Everything was cloudy and my vision was considerably blurred — especially at night and my regular long distance vision was suffering considerably."
This was FAU Professor and Researcher Hank Savitch's main complaint when he came to see Florida Eye's Dr. Jonathan Criss.
"When I sat down with Dr. Criss and had a conversation, I came to the decision to concentrate on long distance vision, with the understanding I would need a reading lens (glasses) as well if I went with a Toric IOL."
"Dr. Criss was very patient and methodical. He was always at the ready to answer our questions. He explained everything very clearly and outlined what was needed and the areas I could exercise a choice."
"I do wear readers for reading only, not driving, and I'm very happy with that. There are consequences for each lens choice a patient makes. It was a well guided decision."
When he's not working part time at FAU researching urban policy and planning and most recently, climate change, Hank writes and bikes, and says "I can do all of these activities with equal faculty."
"I could not have expected a better result — just perfect! Dr. Criss is very skilled."
Dr. Criss responds, "For Mr. Savitch, we elected bilateral implantation of Alcon Toric IOLs. A toric intraocular lens helps correct corneal astigmatism that a standard monofocal lens will not. Astigmatism is a property of the cornea's shape that causes an image to be blurred without proper correction via spectacles or contact lenses. The purpose of implanting a toric IOL in someone with corneal astigmatism is that their image without the aid of glasses or contacts will be clearer.
"I am glad that Mr. Savitch is very happy with both his visual outcome following cataract surgery as well as the counseling, preoperative, and postoperative care that my team and I provided."
---