Home » News and Events » 1 Face + 2 Eyes + 2 Lenses = A Happy Florida Eye Patient
1 Face + 2 Eyes + 2 Lenses = A Happy Florida Eye Patient
Posted by: Florida Eye Microsurgical Institute in Worth Sharing...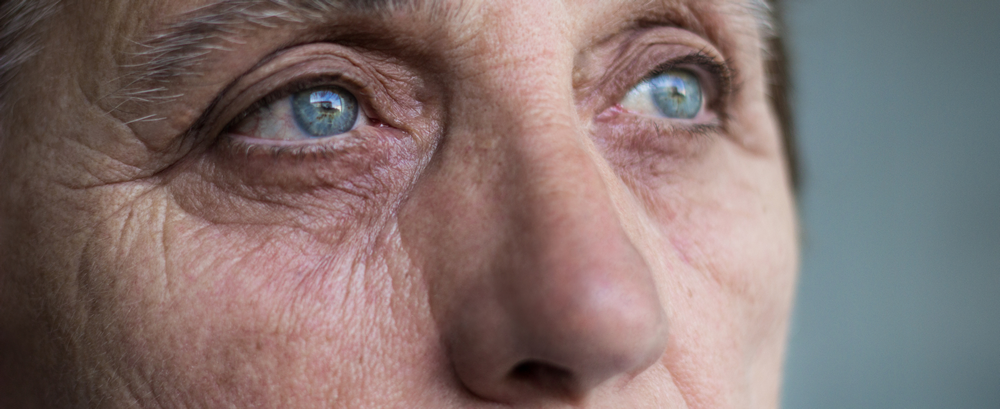 J. Bruno recently underwent cataract surgery with Florida Eye's Jonathan Criss, M.D., and the delighted woman had nothing but good things to say about the cataract surgeon.
"I'm so glad I met Dr. Criss. He suggested I try two different lenses – different strengths in each eye – and it's been amazing, It has literally changed my life. I can read my computer, supermarket labels, my car dashboard – because I have the two lenses, one is giving me the opportunity to read close, and the other is giving me an intermediate distance, so the combination of the two has really been effective. Sometimes, I used to put two pairs of glasses on – one on top of the other, to get the magnification I needed."
What J. Bruno is referring to regarding the two different lenses Dr. Criss implanted in her eyes, is explained by the surgeon himself.
"When determining which multifocal IOL to implant, my approach is to make an initial determination of the best add power based on each patient's height, arm length, lifestyle, and visual expectations," says Dr. Criss. "I then implant the lens in the first eye, and then I make the second eye determination based on feedback on the first."
According to Dr. Criss, the larger range of approved multifocal intraocular lenses offers surgeons an opportunity for customizing implant decisions using a different add power of the multifocal IOL in the second eye, if indicated by patient preference after the first eye surgery.
Dr. Criss does point out that "Most patients are happy with their vision after the first surgery and go on to receive the same IOL in the fellow eye," he said. "Occasionally, however, someone desires a slightly different profile of near and intermediate vision or we seek to expand their range of uncorrected vision. With the different versions of multifocal IOLs we can approach this type of customization while still targeting good distance vision."
J. Bruno was just such a patient. "My life has totally changed. I'd recommend Dr. Criss to anyone. To not be so dependent, so reliant on other people – it's wonderful. And it's been amazing not to need glasses."
Florida Eye's Director of Cornea and Cataract Services, External Diseases and Comprehensive Ophthalmology Specialist, Dr. Barry Schechter, was recently interviewed for Healios Ocular Surgery News on this same topic – combining lenses of different strengths for an even better surgical outcome. See his interview.
---