Home » News and Events » Q&A with PBSC Ophthalmic Tech Intern Hope Piggot
Q&A with PBSC Ophthalmic Tech Intern Hope Piggot
Posted by: Florida Eye Microsurgical Institute in Worth Sharing...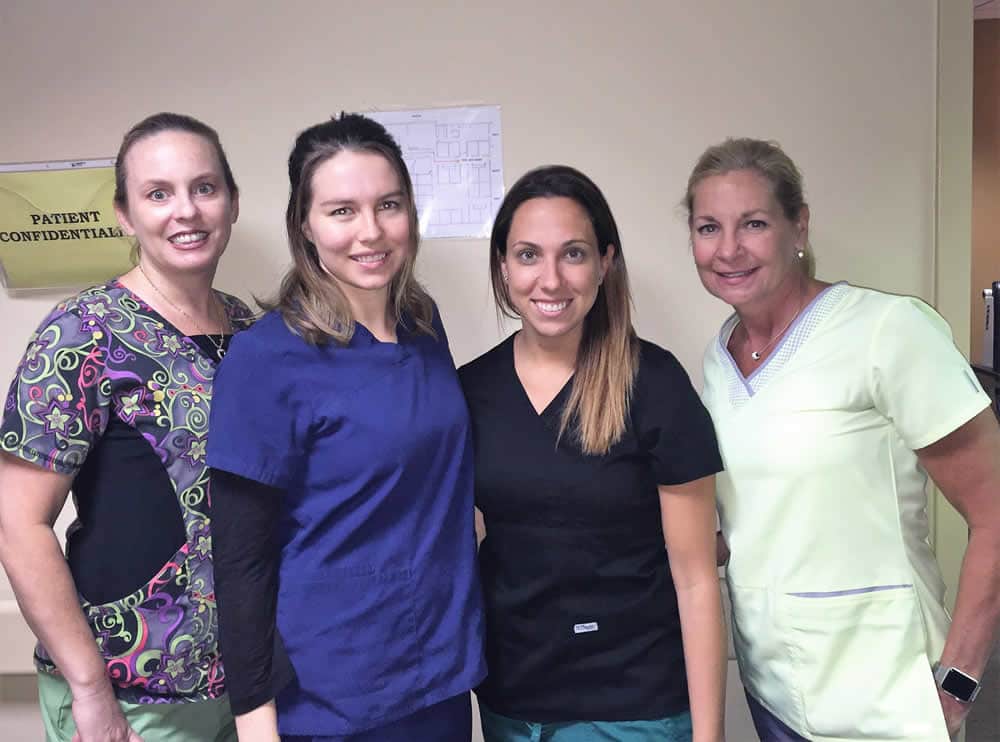 All of us at Florida Eye are thrilled to have another wonderful, dedicated intern from Palm Beach State College's Ophthalmic Tech Program. Hope Piggot is fantastic, and she is a welcome addition to our Florida Eye family. Below is a quick Q&A with Hope. We think you'll find her special too.
How do you like Florida Eye so far?
I am enjoying Florida Eye immensely, and I am very grateful to be here! The staff is friendly, helpful, and knowledgeable. I am confident that I will learn a lot from this practice.
How did you decide on this profession?
I wanted a profession that would help people, and I was interested in the medical field. I have heard many great things about the medical programs at PBSC, so when I went to the guidance counselor she steered me into the Ophthalmic Medical Technology (OMT) program.
What do you think of the program at PBSC?
I think the OMT program at PBSC is a fantastic program. I would suggest it to anyone who is interested in OMT. The professors are wonderful, they truly take the time to answer questions, challenge, and motivate you.
Tell us a little about you, such as, family in town or out?
I currently work part-time as a barista at Starbucks. I graduated from FAU with a bachelors degree in Elementary Education, and previously taught Kindergarten at Cholee Lakes Elementary School. I am the youngest of four, I have four nieces, and one nephew. All of my immediate family lives in south Florida.
When you are not here, or in school, what do you like to do?
I love to watch movies and television shows. Other hobbies that I enjoy include reading, ultimate Frisbee, cooking, and painting.
---