Home » News and Events » Giant Eyeball Found on Florida Beach
Giant Eyeball Found on Florida Beach
Posted by: Florida Eye Microsurgical Institute in Uncategorized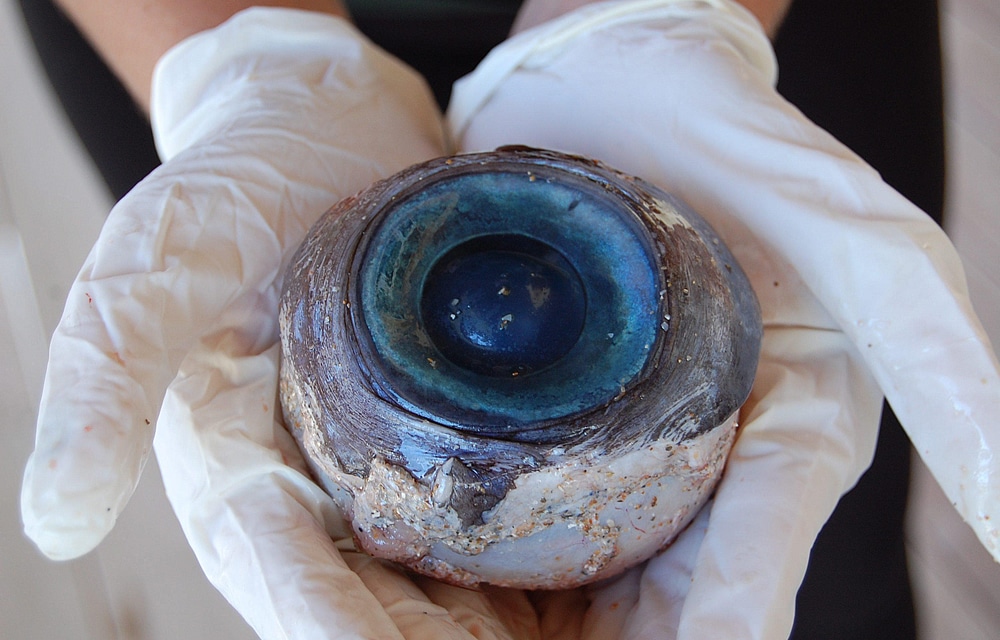 A swordfish! In case you missed it, here's the story again. The eyeball was found in 2102. After the discovery of a giant eyeball that had people scratching their heads, researchers from the Florida Fish and Wildlife Conservation Commission said it most likely came from a swordfish.
"Based on its color, size and structure, along with the presence of bone around it, we believe the eye came from a swordfish," Joan Herrera, curator of collections at the FWC's Fish and Wildlife Research Institute in St. Petersburg, said in a statement.
Watch the video. | See more photos.
---