Home » News and Events » Thinking About Costume Lenses for Halloween? Think Again.
Thinking About Costume Lenses for Halloween? Think Again.
Posted by: Florida Eye Microsurgical Institute in Worth Sharing...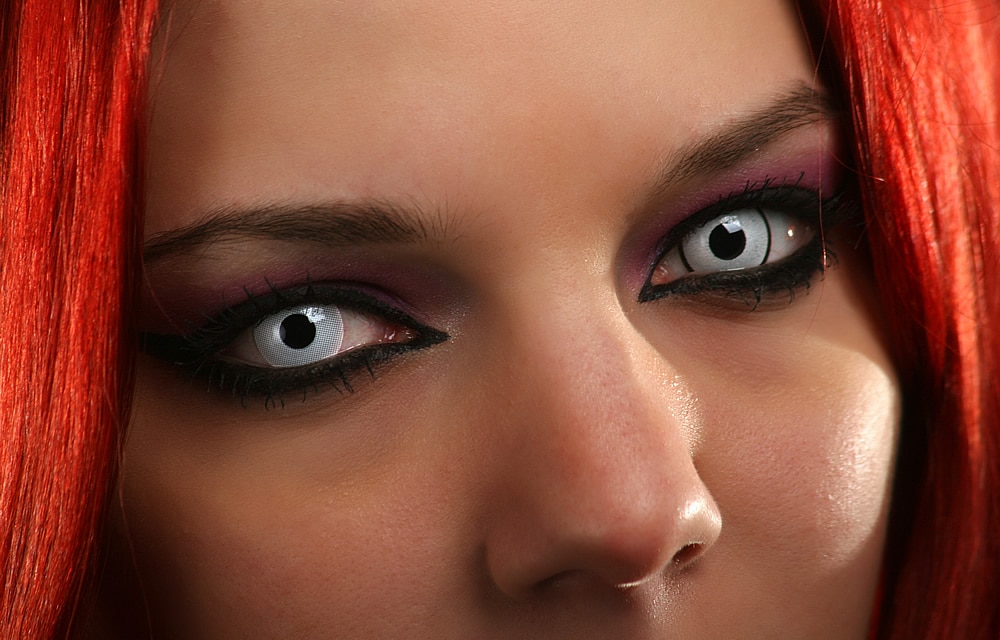 Halloween is right around the corner, and if you know me, you know I love to send out safety reminders about the potential dangers of wearing costume contact lens — without an actual prescription from your optometrist. At Florida Eye our docs have seen what cheap, non-prescription lenses can do, and so once again, we are sharing some tips and some 'eye-opening horror stories' in the hopes you'll think twice before sticking those costume lenses you bought at the gas station or local costume shop in your precious peepers.
Last year, Florida Eye's Comprehensive Ophthalmologist and Cataract Surgeon, Jonathan Criss, M.D., shared the reasons why such lenses should not be on your to-buy Halloween costume list, or any contact lens list, for that matter.
"Lenses that are not properly fit, prescribed, and cared for can have tremendous adverse effects on ocular health," said Dr. Criss. "Problems related to poor oxygenation of the cornea, mechanical abrasions, and disastrous infections have all been linked to cosmetic contact lenses; I caution my patients not to wear them unless under the direct supervision of an ophthalmologist or optometrist."
Dr. Criss also added that "All lenses must be cared for according to their doctor's instructions, disposed of according to the proper schedule, and never shared with others. I also instruct my lens-wearing patients to remove any lenses that are uncomfortable and to come in for evaluation for any foreign body sensation, pain, tearing, or redness, as these can be signs and symptoms of serious problems."
The American Academy of Ophthalmology goes so far as to point out that "It's illegal to sell any contact lenses without a prescription in the United States, and that all contact lenses are medical devices that require a prescription and proper fitting by an eye-care professional."
You don't want to go through what happened to Leah Carpenter, a senior at Lakeview High School in Detroit, who bought the non-prescription costume lenses in late September in order to dress up with her teammates.
And another young woman revealed she damaged her vision and was left with a drooping eyelid after popping in a pair that she bought at a souvenir shop. Laura Butler from West Virginia revealed she experienced 'extreme pain in both eyes' just 10 hours after she put them in.
So why chance it? Be smart! If you are going to wear costume contacts for Halloween, or for any other reason, see your optometrist. Happy Haunting!
---