Home » News and Events » Simple Lifestyle Adjustments to Help Those With Low Vision
Simple Lifestyle Adjustments to Help Those With Low Vision
Posted by: Florida Eye Microsurgical Institute in Worth Sharing...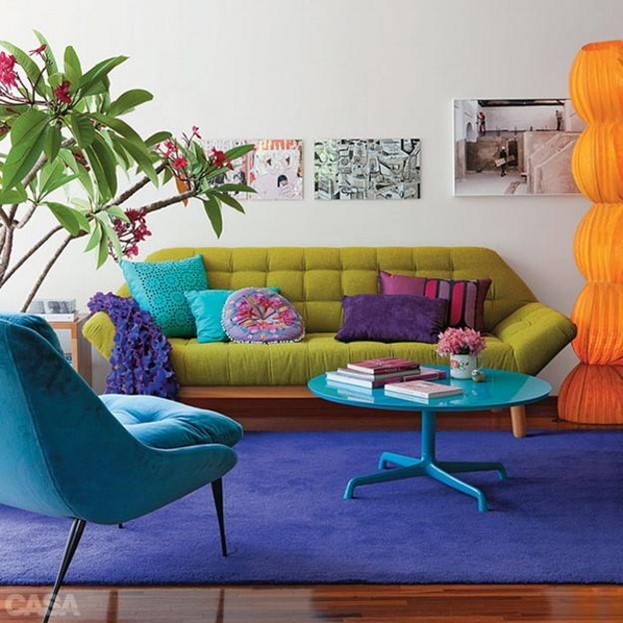 What Does "Low Vision" Means?
As we age, our eyes change too. Many of these vision changes can be corrected by glasses or contact lenses. However, if your eye doctor tells you that your vision cannot be fully corrected with ordinary prescription lenses, medical treatment, or surgery, and you still have some usable vision. In this case, you have what is called "low vision." Patients diagnosed with low vision may find it difficult to perform everyday tasks with low vision, such as reading, shopping, preparing meals, and signing your name on the dotted line.
According to the American Academy of Ophthalmology, low vision can be a significant challenge for persons of any age trying to maintain their independence. Low vision can make everyday activities difficult, increasing reliance on loved ones and caregivers while increasing the risk of falls.
Here are a few simple adjustments that can be done to lessen the dependency for those with less severe forms of low vision:
Increase Contrast and Color
Set brightly colored accessories around the home to help with locating the items around them. Use contrasting colors to define doorknobs, steps, doorframes clearly, switch plates, outlets, or stairway landings to help decrease the risk of missteps and falls.
Let the Light Shine Bright
Brighter lighting can help with reading and activities such as sewing or cooking. Provide plenty of floor lamps and table lamps to enhance overhead lighting. Remove mirrors that reflect lights to create a glare. Use window coverings that can allow natural light through.
Embrace Technology
There are a variety of technology-based tools for smartphones and tablets designed to aid people with low vision. One example is Spotlight Text, which can be configured to help people with particular patterns of low vision to read with greater comfort.
Remove Hazards
Use non-glare products to clean floors instead of wax. Tape down area rugs and remove electrical cords from pathways to decrease the risk of falling and injury.
Don't Delay Eye Exams
Several diseases that cause low vision, such as macular degeneration and glaucoma, are progressive and can get worse without proper monitoring and treatment. During a comprehensive eye exam, an eye doctor can identify both the type and severity of vision loss and, in some cases, refer patients to low vision rehabilitation.
Having low vision can be challenging, but it does not have to mean giving up your independence. Just a few adjustments around the house can make a big difference in maintaining comfort and strengthening your ability to accomplish your normal daily activities with partial sight.
Our First Goal Is Our Patients' Lifelong Vision Health
CALL TODAY TO SCHEDULE YOUR APPOINTMENT!
Source: American Academy of Ophthalmology
---