Home » News and Events » Princeton Student Angela Liang Visits Florida Eye
Princeton Student Angela Liang Visits Florida Eye
Posted by: Florida Eye Microsurgical Institute in Uncategorized, Worth Sharing...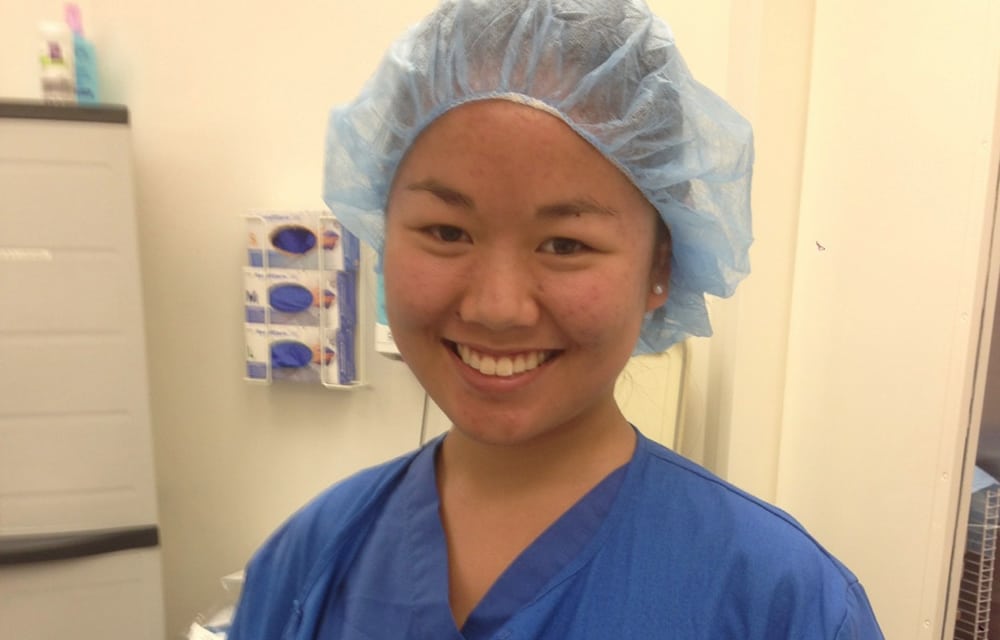 This past week Florida Eye welcomed Princeton student Angela Liang to its Boynton Beach location. Angela, a student majoring in molecular biology and minoring in global health and health policy, asked for the opportunity to shadow Dr. Barry Schechter to learn about eye care in general. The reason? Angela will be traveling to Accra, Ghana to volunteer for Unite for Sight!
"Having Angela here was a wonderful experience for us," said Dr. Schechter, the Institute's Director of Cornea & Cataract Services, Glaucoma, External Disease and Comprehensive Ophthalmology. "She asked intelligent questions and showed genuine interest in our patient's eye care concerns." Angela also got the opportunity to watch Dr. Schechter at work in the operating room.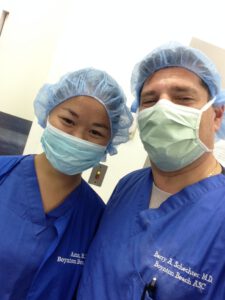 As for her overall experience visiting Florida Eye? "It was a real pleasure," said Angela, who made sure to thank everyone who spent time with her.
Angela will soon be leaving for Ghana for two months, and all of us here at the Institute wish her the best of luck in her travels, as well as her continuing studies at Princeton.
Learn more about Unite for Sight and Angela's mission.
---