Home » News and Events » Men's Eye Health
Posted by: Florida Eye Microsurgical Institute in Worth Sharing...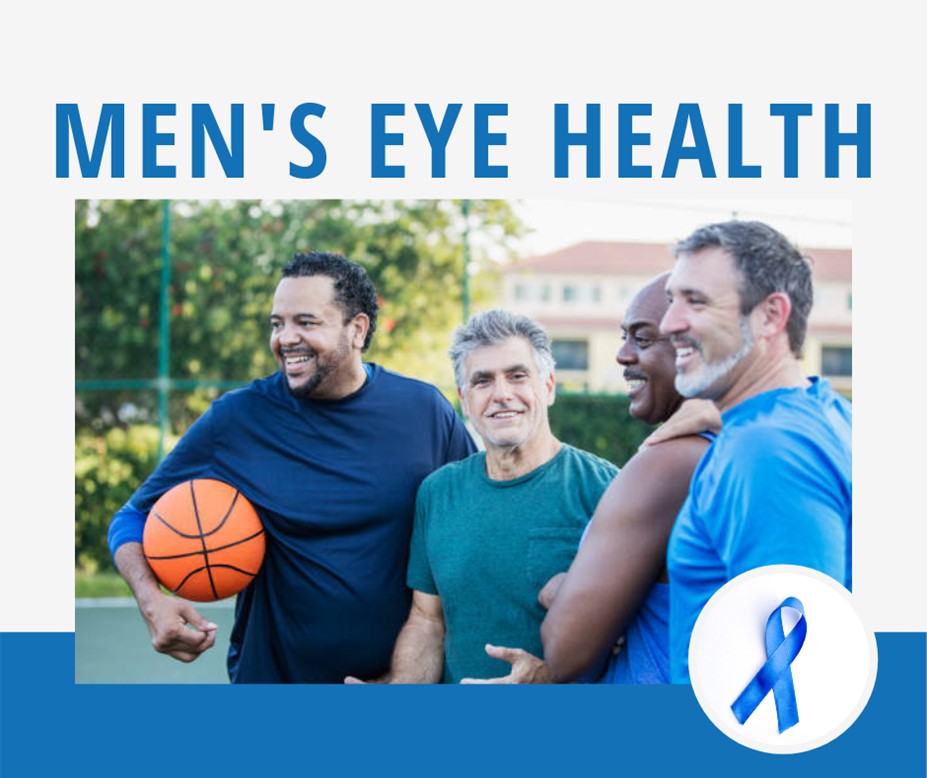 This week marks the celebration of some spectacular events this month and week. During June, 'Celebrated' is Men's Health Month hosted by Men's Health Network since 1992. It is the perfect time to celebrate Men's Health Month because we also celebrate Father's Day on June 20, 2021. This month is about encouraging the men in your life (and yourself) to take care of their overall health, and not to forget their eye health.
We want to share a few tips for everyone's eye health.
Presbyopia
The most common change is the need to hold reading materials farther away from your eyes. This eye change is called presbyopia, and it usually begins in the late-30's to mid-'40s. Most may need reading glasses or another vision correction strategy to help with presbyopia. If presbyopia is left uncorrected, you may find your eyes tire easily, and you may get headaches.
Health Conditions Related to Eye Changes
Specific vision changes such as blurry vision, blind spots, halos around lights, and tunnel vision can indicate a severe condition. In addition, these symptoms could signify a more serious eye condition such as age-related macular degeneration, cataract, glaucoma, diabetic retinopathy. Those who are diabetic or pre-diabetic need to have annual exams and work with their doctors to control their weight, blood sugar, cholesterol, and blood pressure. Your eye doctor will recommend follow-up exams based on your family history and the eye exam results.
Protect Your Eyes from Accidents
For men who work in physically demanding job positions such as construction, landscaping, or mechanics, it is vital to wear safety glasses and protective eye gear, whether operating power equipment or protection from debris.
Relieve Dry Eyes
This uncomfortable eye problem becomes more common as you age. If your dry eye is severe, talk with your eye doctor to help preserve your eyes' natural tears.
Have a Good Night's Sleep
Healthy, uninterrupted sleep is vital for overall health, including eye health. A good night's sleep helps the eyes get the moisture and lubrication they need. In addition, research shows that light-sensitive cells in the eye help with the ability to regulate our wake-sleep cycles. Sleep becomes even more critical as we age when more people have problems with insomnia.
Don't deny your eye health and be proactive! So how is your eye health? We ask because we care! Call TODAY to schedule your appointment! 561-737-5500
References: American Academy of Ophthalmology and American Optometric Association
---