Home » News and Events » Don't Let Dry Eye Stop Your Tears
Don't Let Dry Eye Stop Your Tears
Posted by: Florida Eye Microsurgical Institute in Worth Sharing...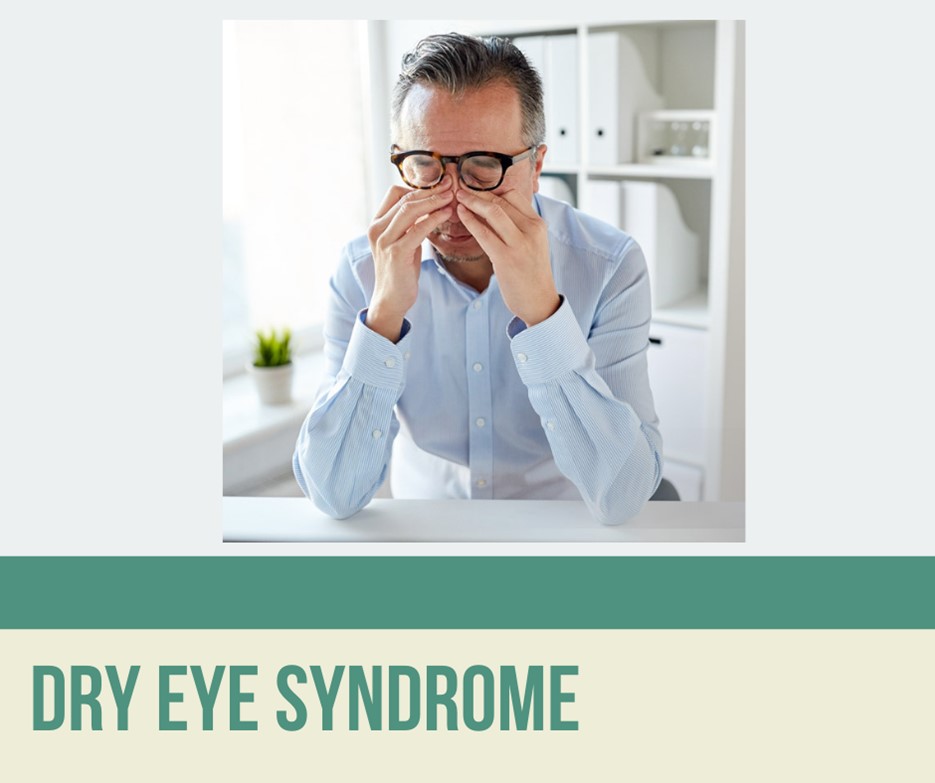 Tears play a vital role in the health and function of our eyes. That's what makes dry eye such a serious problem.
Tears serve as our eyes' first line of defense against irritants like dust and germs, washing them away with every blink. They also enable our eyes to turn and swivel comfortably. When the tears run, our eyes are left itchy, irritated, red, and sometimes swollen. According to the American Academy of Ophthalmology, millions of adults in the US alone suffer from dry eye.
People tend to make fewer tears as they get older due to hormonal changes. Here are a few other causes of dry eye from the American Academy of Ophthalmology:
Certain diseases, such as rheumatoid arthritis, Sjögren's syndrome, thyroid disease, and lupus
Blepharitis (when eyelids are swollen or red)
Being in the smoke, wind, or a very dry climate
Looking at a computer screen for a long time, reading, and other activities that reduce blinking
Using contact lenses for a long time
Taking certain medicines, such as:

Diuretics (water pills) for high blood pressure
Beta-blockers, for heart problems or high blood pressure
Allergy and cold medicines (antihistamines)
Sleeping pills
Anxiety and antidepressant medicines
Heartburn medicines
Tell your eye doctor about all the prescription and non-prescription medicines you take.
What Is Tear Film?
The tear film in our eyes has a specific composition, consisting of an outer oily layer, a watery layer, and a mucous layer. Check out this video to learn more about the multiple layers that make up our tear film and why they are important.
Tips to Reduce Dry Eye Symptoms
Here are some ways you can minimize the impact of your environment on your dry eye symptoms:
Protect Your Eyes in Windy Areas
If you are often in a windy area, wear a pair of wraparound sunglasses to reduce the chance of wind blowing directly into your eyes and drying them out. Remember that fans and hair dryers can make your eyes dry, so limit your exposure to them.
Avoid Cigarette Smoke
Are you around cigarette smoke often, or do you smoke? There are already many good reasons not to smoke or be exposed to second-hand smoke, but keep in mind that cigarette smoke can irritate your dry eyes. Smoking can also increase your risk of developing dry eye in the first place. Stay away from smoke.
Rest Your Eyes Often and Blink
Working at a computer, reading, or watching television can dry your eyes out. This is because you don't blink as often as you usually do. Follow the "20-20-20" rule: every 20 minutes, shift your eyes to look at an object at least 20 feet away for at least 20 seconds.
Omega-3 Fatty Acid Supplements May Help
Some people find relief from their dry eye symptoms by supplementing their diet with omega-3 fatty acids, found naturally in foods like oily fish (salmon, sardines, anchovies) and flax seeds.
Care for Your Eyelids to Help Improve Tear Quality
Putting warm compresses on your eyes can help release oil in your eyelids' glands, improving the quality of your tears. Also, wash your eyelids carefully with a clean washcloth and soap and warm water, rinsing your eyes thoroughly afterward.
Come See Us!
Your best chance of getting your tears flowing again is to come see us to determine the cause of your dry eye and find the treatment that will give you the best results. We can also make sure that the dryness hasn't led to additional complications.
---