Welcome to Florida Eye
View Our Welcome Video
Welcome to Florida Eye Microsurgical Institute, where our patient's needs are our eye specialists and doctors' top priority. At Florida Eye it is our heartfelt mission to provide patients with the most effective treatments available today, blending the latest technological advances and state-of-the-art medical equipment with care, concern and integrity.
Our highly-qualified, board certified physicians, nurses, medical technicians and staff of more than fifty professionals, offer a full range of comprehensive ophthalmologic care, including routine eye care and examinations, pediatric eye care, pediatric and adult strabismus care, dry eye treatments, and advanced corneal, retinal and cataract procedures.
When it comes to total eye and vision care, we are truly second to none.
News and Events
Florida Eye Welcomes Jonathan S. Criss, M.D. to the Practice
Medical & Surgical Ophthalmology/Refractive Cataract Surgery Specialist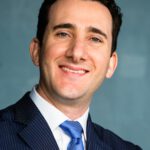 Jonathan Criss, M.D. is a board-certified ophthalmologist who is joining Florida Eye after several successful years in private practice in Manhattan. As a comprehensive eye physician and surgeon, Dr. Criss provides complete medical and surgical ophthalmic care. He has a particular interest in small-incision, "no-shot" cataract surgery including the full range of high technology lenses, laser procedures for "after-cataract" and glaucoma, correction of eyelid abnormalities, and evaluation of systemic diseases which affect the eye, such as diabetes and high blood pressure.
"I am very pleased to have the opportunity to work with the doctors and staff at Florida Eye," said Dr. Criss. "I'm looking forward to continuing and expanding the outstanding clinical care for which the practice is known."  Read more about Dr. Criss.
Florida Eye's Dr. Barry Schechter to be Featured on Animal Planet!
November is Diabetic Eye Disease Awareness Month.
Are you at Risk for Diabetic Retinopathy?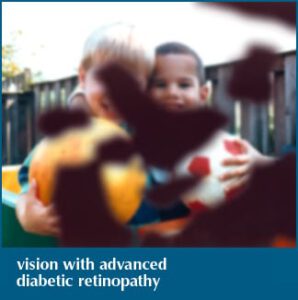 There are approximately 29 million Americans age 20 and older who have diabetes and almost one third of those are at risk for vision loss because they do not know they have the disease.
The longer a person has diabetes, the greater the risk for developing diabetic retinopathy, says Randy Katz, M.D., Florida Eye Microsurgical Institute's Retinal, Diabetic Retinopathy and Macular Degeneration Specialist.
Dr. Katz also also points out that diabetic retinopathy does not only affect people who have had the disease. For some people, diabetic retinopathy is one of the first signs of the disease. Read more about the signs and symptoms of diabetic retinopathy.