Welcome to Florida Eye
View Our Welcome Video
Welcome to Florida Eye Microsurgical Institute, where our patient's needs are our eye specialists and doctors' top priority. At Florida Eye it is our heartfelt mission to provide patients with the most effective treatments available today, blending the latest technological advances and state-of-the-art medical equipment with care, concern and integrity.
Our highly-qualified, board certified physicians, nurses, medical technicians and staff of more than fifty professionals, offer a full range of comprehensive ophthalmologic care, including routine eye care and examinations, pediatric eye care, pediatric and adult strabismus care, dry eye treatments, and advanced corneal, retinal and cataract procedures.
When it comes to total eye and vision care, we are truly second to none.
News and Events
Thinking of using decorative contacts this Halloween? Think again.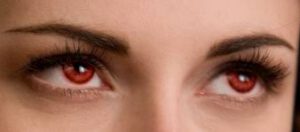 Looking like your favorite vampire this Halloween may sound like fun, and no one is telling you don't go for the glow, however… What every eye doctor will tell you is that you must have an exam and a proper contact lens fitting to keep your eyes safe, and that goes for colored contacts as well. Don't believe it? Check out these scary stories…
The Daily Mail          U.S. Food and Drug Administration
Back to School? Eye Exams for Children Are as Important as Ever
Florida Eye Recommends Having Your Child's Eyes Examined Once a Year, Every Year
It's the beginning of a new school year and perhaps you've been  busy buying new school clothes, supplies, lunch boxes and everything in between. But, did you take the time to have your child's eyes examined?
If not, says Dr. Lee Friedman, Florida Eye's pediatric ophthalmologic and strabismus specialist, you are doing your child a disservice. "Just like you need to bring your car in for maintenance, or change the air filters in your home periodically throughout the year, children, as well as adults, need to have their eyes examined yearly. Think of it as preventative care."
Wellington Building Ribbon Cutting!
Florida Eye's Ribbon Cutting for our new Wellington building (2575 State Road 7) was a huge success! Special thanks to the Wellington Chamber, Mayor Bob Margolis, Wellington Magazine and Wild Eyes Photography for their support, and Sandy James for the fabulous food!