Welcome to Florida Eye
About Florida Eye
Welcome to Florida Eye Microsurgical Institute, where our patient's needs are our eye specialists and doctors' top priority. At Florida Eye it is our heartfelt mission to provide patients with the most effective treatments available today, blending the latest technological advances and state-of-the-art medical equipment with care, concern and integrity.
Our highly-qualified, board certified physicians, nurses, medical technicians and staff of more than fifty professionals, offer a full range of comprehensive ophthalmologic care, including routine eye care and examinations, pediatric eye care, pediatric and adult strabismus care, dry eye treatments, and advanced corneal, retinal and cataract procedures.
When it comes to total eye and vision care, we are truly second to none.
News and Events
February is Macular Degeneration/Low Vision Awareness Month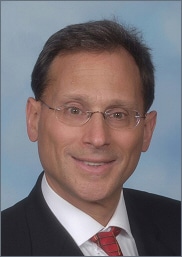 Dr. Randy Katz, Florida Eye's retina/vitreous specialist has always made it a point to discuss yearly eye exams as the key to preserving healthy eyesight.
"Many adults put off getting annual eye exams," Dr. Katz said. "This is the only way eye doctors can monitor for any changes in a patient's vision, which can truly mean the difference between preserving sight and perhaps even losing it."
A simple test of your vision will alert you to any changes that may indicate a problem with macular degeneration or a worsening of your condition. This common test is known as the Amsler Grid. The Amsler Grid looks like graph paper, with dark lines forming a square grid. Some versions have white lines on a dark background. Download a free copy of the Amsler Grid, or contact us to send one in the mail.
Florida Eye Is Growing Again!
Florida Eye is pleased to welcome Joseph T. Nezgoda, M.D., M.B.A., a Vitreoretinal Surgical Specialist, to the practice this August. Dr. Nezgoda has a special interest in Macular Degeneration, Diabetic Eye Disease and surgical treatment of the retina and ocular inflammation. Dr. Nezgoda decided to relocate from The University of California to South Florida to be closer to family.
As for deciding to join Florida Eye, Dr. Nezgoda said that although he was fortunate enough to receive several offers from area practices, Florida Eye felt like the best fit for him. "I think your standards are often set by those you work with, and I wanted to be in an environment of excellence and among doctors that I would trust with my family." The doctors and staff at Florida Eye are very excited about Dr. Nezgoda's arrival in August. An email will be sent out in the next few weeks when we have added his bio to our site, so you'll be able to learn more about this dynamic doctor.
Read more about Dr. Nezgoda.
Florida Eye Welcomes Jonathan S. Criss, M.D. to the Practice
Medical & Surgical Ophthalmology/Refractive Cataract Surgery Specialist
Jonathan Criss, M.D. is a board-certified ophthalmologist who is joining Florida Eye after several successful years in private practice in Manhattan. As a comprehensive eye physician and surgeon, Dr. Criss provides complete medical and surgical ophthalmic care. He has a particular interest in small-incision, "no-shot" cataract surgery including the full range of high technology lenses, laser procedures for "after-cataract" and glaucoma, correction of eyelid abnormalities, and evaluation of systemic diseases which affect the eye, such as diabetes and high blood pressure.
"I am very pleased to have the opportunity to work with the doctors and staff at Florida Eye," said Dr. Criss. "I'm looking forward to continuing and expanding the outstanding clinical care for which the practice is known." Read more about Dr. Criss.