Welcome to Florida Eye
About Florida Eye
Welcome to Florida Eye Microsurgical Institute, where our patient's needs are our eye specialists and doctors' top priority. At Florida Eye it is our heartfelt mission to provide patients with the most effective treatments available today, blending the latest technological advances and state-of-the-art medical equipment with care, concern and integrity.
Our highly-qualified, board certified physicians, nurses, medical technicians and staff of more than fifty professionals, offer a full range of comprehensive ophthalmologic care, including routine eye care and examinations, pediatric eye care, pediatric and adult strabismus care, dry eye treatments, and advanced corneal, retinal and cataract procedures.
When it comes to total eye and vision care, we are truly second to none.
News and Events
Back to School Eye Exams for Children Are as Important as Ever — Here's Why!
It's the beginning of a new school year and perhaps you've been busy buying new school clothes, supplies, lunch boxes and everything in between. But, did you take the time to have your child's eyes examined?
If not, says Dr. Lee Friedman, Florida Eye's pediatric ophthalmologic and strabismus specialist, you are doing your child a disservice. "Just like you need to bring your car in for maintenance, or change the air filters in your home periodically throughout the year, children, as well as adults, need to have their eyes examined yearly. Think of it as preventative care." Continue reading more from Dr. Friedman here…
August Is National Eye Exam Month — Have You Scheduled Yours?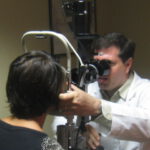 August is National Eye Exam month, the perfect time to book a comprehensive eye exam with your favorite eye doc. The Vision Council of America notes that 12.2 million Americans require some sort of vision correction. Can you believe that nearly 50% of parents with children under 12 have never taken their children to an eye care professional? Both children and adults need annual eye exams — the only way to protect vision and help prevent potential issues. Here are five reasons to share with your patients about why they should have an eye examination .
Make Protecting Your Eyes a Priority When Playing Sports!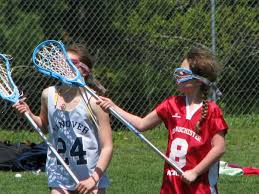 Each year, an estimated 100,000 people are hurt by sports-related eye injuries. About 13,500 of these injuries result in permanent vision loss. In support of Sports Eye Safety Month this April, the American Academy of Ophthalmology reminds athletes everywhere that the great majority of sports-related eye injuries can be avoided by simply wearing the proper protection.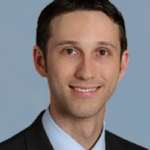 According to Florida Eye's Vitreous/Retina Specialist Joseph Nezgoda M.D., "Living an active lifestyle is important to overall health though it is important to be aware of the potential for injury, especially to the eyes. I have seen patients with severe blunt injuries to the eye from everything to golf balls to the nose of a surfboard. It is critical especially to those with predisposing eye conditions, prior eye surgery including LASIK, and those who only have good vision in one eye to shield the eye from a potential trauma. This can ensure lifelong vision and prevent a blinding event."
Check out these safety tips from the American Academy of Ophthalmology.