Home » News and Events » Patient Success Story
Posted by: Florida Eye Microsurgical Institute in 2013-03 Issue, Uncategorized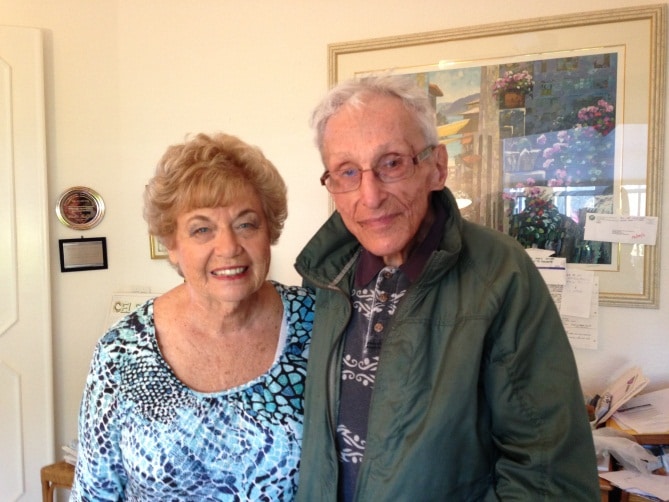 [et_pb_section bb_built="1″ admin_label="section" fullwidth="off" specialty="on" _builder_version="3.0.51″ background_position_1="top_left" background_repeat_1="no-repeat" background_position_2="top_left" background_repeat_2="no-repeat" width_unit="off" disabled_on="off|off|off" disabled="off" use_custom_width="on" module_class="rsc-body-section" custom_padding_phone="0px|||" custom_padding_last_edited="on|phone"][et_pb_column type="3_4″ specialty_columns="3″][et_pb_row_inner admin_label="Row" _builder_version="3.0.51″ background_position_1="top_left" background_repeat_1="no-repeat" module_class="et_pb_animation_fade_in et-animated et-waypoint " custom_padding="||0px|"][et_pb_column_inner type="4_4″ saved_specialty_column_type="3_4″][et_pb_post_title admin_label="Post Title (Title & Image – Don't Edit)" _builder_version="3.0.69″ title="on" meta="on" author="on" date="on" categories="off" comments="off" featured_image="on" featured_placement="below" parallax_method="on" text_orientation="left" text_color="dark" text_background="off" border_style="solid" module_class="et_pb_animation_fade_in et-animated et-waypoint " /][et_pb_text admin_label="Text (Paste Post Content Here)" _builder_version="3.0.69″ background_layout="light" text_orientation="left" border_style="solid" module_id="rsc-para-dropcap" header_font_size="50px" header_font="PT Sans|on|||" header_text_color="#586165″ custom_margin="||0px|" custom_padding="||1em|" module_class="et_pb_animation_fade_in et-animated et-waypoint " header_font_size_phone="40px" header_font_size_last_edited="on|phone"]
As Florida Eye's marketing director, one of my favorite things to do is to take some time to speak with patients who love to share the experiences they've had with the doctors and staff. Dr. Samuel (Walter) Askinas is one of these patients, and the retired air force dentist and Nova Southeastern professor made it a point recently to tell me he wanted people to know how accommodating Dr. Katz and the staff were when he showed up for Dr. Schechter, by mistake.
"I see them (Drs. Schechter and Katz) both, and on this particular appointment I was supposed to see Dr. Katz, but I was down for Dr. Schechter. It was such a busy day, but the office staff and Dr. Katz changed things around for me because Dr. Katz did not want me to have to go home and come back again. I'm sure he had to give up some or all of his lunch hour, but he was so kind and accommodating to me."
And just as important, added Dr. Askinas, is the care he has received from both Dr. Schechter and Dr. Katz over several years. It was Dr. Schechter who told Dr. Askinas he needed to see Dr. Katz because he had macular degeneration.
Now, cataract free and with his AMD well under control, Samuel couldn't be happier. "I make it a point to tell anyone who needs eye care to go to Florida Eye. The doctors and staff are caring as well as knowledgeable and that makes all the difference."
[/et_pb_text][/et_pb_column_inner][/et_pb_row_inner][/et_pb_column][et_pb_column type="1_4″][et_pb_sidebar orientation="right" background_layout="light" _builder_version="3.0.51″ area="sidebar-1″ remove_border="on" module_class="et_pb_animation_right et-animated et-waypoint" /][/et_pb_column][/et_pb_section][et_pb_section bb_built="1″ fullwidth="off" specialty="off" _builder_version="3.0.64″ background_color="#3c3d41″ module_id="rsc-footer " custom_padding="||0px|" collapsed="on" global_module="5254″][et_pb_row global_parent="5254″ background_position="top_left" background_repeat="repeat" background_size="initial" _builder_version="3.0.51″ background_position_1="top_left" background_repeat_1="no-repeat" background_position_2="top_left" background_repeat_2="no-repeat" background_position_3="top_left" background_repeat_3="no-repeat" custom_margin="||0px|" custom_padding="||0px|" padding_bottom_1="0px" padding_bottom_2="0px" padding_bottom_3="0px" use_custom_width="on" width_unit="off" custom_width_percent="70%" disabled_on="off||" disabled="off"][et_pb_column type="1_3″][et_pb_text admin_label="Text (Florida Eye)" global_parent="5254″ _builder_version="3.0.51″ background_layout="light" text_orientation="left" text_font="Georgia|on|on||" text_font_size="30″ text_text_color="#ffffff" border_style="solid" custom_margin="||0px|" custom_padding="||0.2em|0px" background_position="top_left" background_repeat="repeat" background_size="initial"]
FLORIDA EYE
[/et_pb_text][et_pb_text admin_label="Text (Microsurgical Institute)" global_parent="5254″ _builder_version="3.0.51″ background_layout="light" text_orientation="left" text_font="Montserrat|on|||" text_font_size="24″ text_text_color="#ffffff" border_style="solid" custom_margin="0px|||" custom_padding="0px|||0px"]
Microsurgical Institute
[/et_pb_text][et_pb_text admin_label="Text (Contact Us)" global_parent="5254″ background_layout="light" text_orientation="left" text_font="Montserrat|||on|" text_text_color="#ffffff" text_line_height="1.4em" border_style="solid" custom_margin="||8px|" background_position="top_left" background_repeat="repeat" background_size="initial" _builder_version="3.0.51″ header_text_color="#008080″]
Contact Us
[/et_pb_text][et_pb_text admin_label="Text (List of Locations)" global_parent="5254″ background_layout="light" text_orientation="left" text_font="Source Sans Pro||||" text_font_size="18″ text_text_color="#ffffff" text_line_height="2.2em" border_style="solid" custom_padding="0px|||" background_position="top_left" background_repeat="repeat" background_size="initial" _builder_version="3.0.69″]
Boca Raton Office
Boynton Beach Office
Jupiter Office
Wellington Office
[/et_pb_text][/et_pb_column][et_pb_column type="1_3″][et_pb_text admin_label="Text (Medical Services)" global_parent="5254″ background_layout="light" text_orientation="left" text_font="Montserrat|||on|" text_text_color="#ffffff" text_line_height="1.4em" border_style="solid" background_position="top_left" background_repeat="repeat" background_size="initial" _builder_version="3.0.51″ header_text_color="#008d8d" custom_padding="||0px|" custom_margin="||0.5em|"]
Eye Care Specialties
[/et_pb_text][et_pb_text global_parent="5254″ background_layout="light" text_orientation="left" text_font="Source Sans Pro||||" text_font_size="18″ text_text_color="#ffffff" text_line_height="2.2em" border_style="solid" custom_padding="0px|||" background_position="top_left" background_repeat="repeat" background_size="initial" _builder_version="3.0.51″]
Cataract Surgery
Cornea Surgery
Detached or Torn Retinas
Diabetic Retinopathy
Dry Eye Treatment
Eyelid Tumors and Conditions
General and Emergency Eye Care
Glaucoma Laser Surgery
Macular Degeneration
Pediatric Ophthalmology
Strabismus
[/et_pb_text][/et_pb_column][et_pb_column type="1_3″][et_pb_text admin_label="Text (Signup for Our Newsletter)" global_parent="5254″ background_layout="light" text_orientation="left" text_font="Montserrat|on|||" text_font_size="22″ text_text_color="#ffffff" text_line_height="1.4em" border_style="solid" custom_margin="||8px|" background_position="top_left" background_repeat="repeat" background_size="initial" _builder_version="3.0.51″ header_text_color="#008080″]
Get Our Newsletter
[/et_pb_text][et_pb_text admin_label="Newsletter Subscribe" global_parent="5254″ background_layout="light" text_orientation="left" border_style="solid" _builder_version="3.0.51″ custom_margin="20px|||" custom_margin_last_edited="on|desktop" custom_css_main_element="margin-top:20px!important;"]
[et_bloom_inline optin_id="optin_1″]
[/et_pb_text][et_pb_social_media_follow global_parent="5254″ link_shape="rounded_rectangle" background_layout="dark" url_new_window="off" follow_button="off" _builder_version="3.0.64″]
[et_pb_social_media_follow_network social_network="facebook" url="http://www.facebook.com/florida.e.institute" skype_action="call" bg_color="#3c3d41″]
Facebook
[/et_pb_social_media_follow_network][et_pb_social_media_follow_network social_network="twitter" url="http://twitter.com/fleyedocs" skype_action="call" bg_color="#3c3d41″]
Twitter
[/et_pb_social_media_follow_network][et_pb_social_media_follow_network social_network="google-plus" url="https://plus.google.com/u/0/102386815835671040730/" skype_action="call" bg_color="#3c3d41″]
Google+
[/et_pb_social_media_follow_network][et_pb_social_media_follow_network social_network="pinterest" url="http://www.pinterest.com/fleyedocs/" skype_action="call" bg_color="#3c3d41″]
Pinterest
[/et_pb_social_media_follow_network][et_pb_social_media_follow_network social_network="youtube" skype_action="call" url="http://www.youtube.com/user/fleyedocs" bg_color="#3c3d41″]
Youtube
[/et_pb_social_media_follow_network][et_pb_social_media_follow_network social_network="linkedin" skype_action="call" url="https://www.linkedin.com/company/florida-eye-microsurgical-institute" bg_color="#3c3d41″]
LinkedIn
[/et_pb_social_media_follow_network][et_pb_social_media_follow_network social_network="instagram" skype_action="call" url="https://www.instagram.com/fleyedocs/" bg_color="#3c3d41″]
Instagram
[/et_pb_social_media_follow_network]
[/et_pb_social_media_follow][et_pb_code admin_label="Code (Language)" global_parent="5254″ _builder_version="3.0.51″]<span class="translate-label">Translate Language</span>[google-translator][/et_pb_code][/et_pb_column][/et_pb_row][et_pb_row global_parent="5254″ _builder_version="3.0.51″ background_color="#222222″ background_position_1="top_left" background_repeat_1="no-repeat" make_fullwidth="on" custom_margin="50px||0px|" use_custom_gutter="on" gutter_width="1″][et_pb_column type="4_4″][et_pb_text admin_label="Text (Copyright)" global_parent="5254″ _builder_version="3.0.51″ background_layout="light" text_orientation="center" text_font="Georgia||||" text_text_color="#aaaaaa" border_style="solid" custom_padding="|||10px"]
© 2017 Florida Eye Microsurgical Institute
[/et_pb_text][/et_pb_column][/et_pb_row][/et_pb_section]
---