General Vision & Eye Care
Advanced Treatments & Surgical Procedures
Eye Exams in Boca Raton, Boynton Beach, and Wellington
At Florida Eye Microsurgical Institute we are able to offer comprehensive general eye care exams, covering everything from basic vision testing to an exam of the entire eye. The retinas, corneas, irises and lens are all examined, and a complete evaluation is the result. A patient who comes to Florida Eye should expect to provide a complete medical history so the doctor can focus on particular inherited vision and eye care concerns or any other medical conditions that could affect vision.
Florida Eye's vision and eye care center also offers emergency medical care during our regular hours and can handle any type of eye injury. Our state of the art treatment rooms and outpatient surgery center in Boynton Beach are equipped with everything necessary to treat a wide variety of emergencies. Medicare assignments & most commercial insurance plans accepted. Call (561) 737-5500 to see if we accept your plan.
On the Institute's site there is very useful at home emergency vision and eye care information, which outlines some basic emergency care that can be administered promptly. Tips on taking the proper precautions to help prevent injuries in the first place are also available on the site.
Why choose Florida Eye doctors for your routine and emergency care?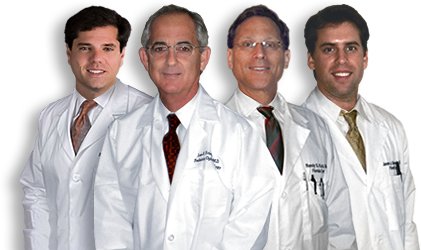 Hands down, the doctors and staff of Florida Eye run the most caring, efficient practice I have been to. Dr. Katz and Dr. Friedman – I am forever grateful how you both lent your expertise and worked together to treat my daughter. Shayna is doing beautifully and I can't ask for anything more. To Viola and Kim, you are two special people. Thank you for your patience with Shayna. And to the staff, from helping with our insurance issue to answering all our questions, I thank you very much.