Home » News and Events » Manage Spring Eye Allergies
Manage Spring Eye Allergies
Posted by: Florida Eye Microsurgical Institute in Worth Sharing...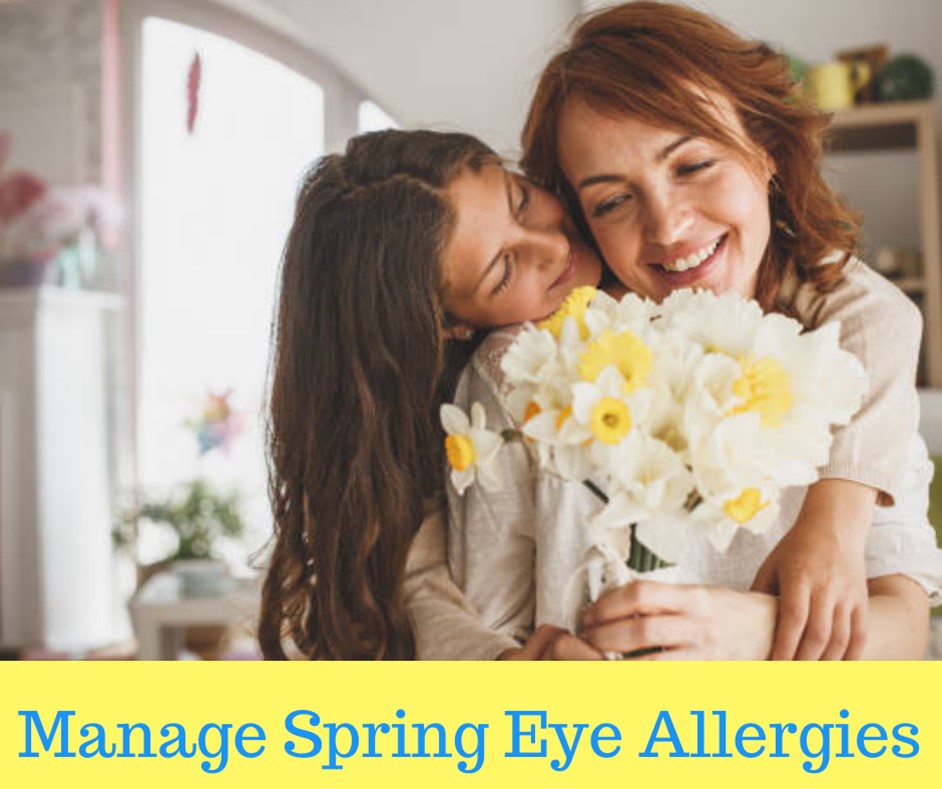 Spring is a season of new beginnings; when the cold, harsh winter months are behind us, flowers bloom, and we will begin spending more time outdoors. The first day of Spring kicks off the season next week on Sunday, March 20th.
It's also that time of year when most allergy sufferers find their seasonal allergies kicking into full swing. Spring may be in the air, but for allergy sufferers, so is pollen, pet dander, mold, and dust. These airborne allergens can trigger uncomfortable reactions such as watery eyes, coughing, sneezing, congestion, and sinus pain.
Eye allergies, also known as "allergic conjunctivitis," tend to be chronic and flare up during periods of heavy pollen, dust, and other allergen exposure.
Common Allergic Conjunctivitis Symptoms
Itchy eyes
Watery eyes/tearing
Eye redness
Swelling of the eye tissues and eye area
Eye irritation
These symptoms can cause significant discomfort, blur vision, and cause problems with contact lens wear.
Check Out 6 Tips to Get You Through Spring Eye Allergy Season
Pollen tends to have a higher count in the mornings and early evenings. During these times, stay inside and keep the windows closed. Consider an alternative indoor workout during peak allergy season if you enjoy an early morning exercise run.
Wash your hands thoroughly with soap and water.
Change your linens more often during the spring season. Remnants of airborne allergens can stay on towels and bedsheets. Washing them in hot water frequently can minimize some of your allergic reactions.
Reduce contact lens wear time or consider switching to daily disposable contact lenses.
Take a shower before going to sleep. Doing this at night can rinse away any lingering allergens and leave you with a clearer eye and nasal area, as well as a more restful night's sleep. Also, washing your hair at night helps prevent pollen from lodging in your pillows and blankets.
STOP rubbing your eyes, as this can make things worse!
See your eye doctor for prescription-strength eye drops and other recommendations to reduce the allergic response.
Is It More Than Allergies?
Specific eye allergy symptoms can also be signs of eye conditions or diseases, so pay close attention to any reactions that don't dissipate after spring allergy season ends. Please call to schedule an appointment if any of your eye reactions get worse during or after spring allergy season ends. We are here to help your eyes have a HAPPY SPRING!
Smell the flowers with clear, comfortable eyes this Spring.
References: American Academy of Ophthalmology and American Optometric Association
---