Boynton Beach

Surgical Center
Comprehensive Surgical Eye Care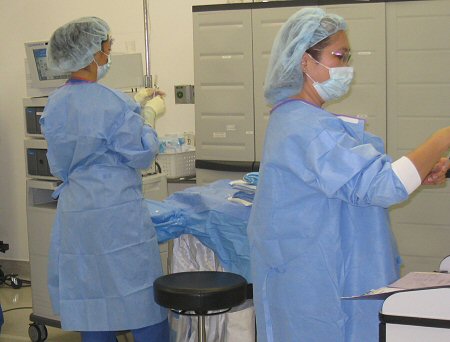 Outpatient Center
Boynton Beach ASC, LLC, is one of the most comprehensive surgical eye centers in South Florida. Attached to Florida Eye Microsurgical Institute, the surgical center has been offering its patients a full spectrum of surgical eye care for more than twenty years.
Surgeries are performed in state-of-the-art operating rooms, complete with the most technically advanced equipment available today. Dedicated, experienced board certified ophthalmologic surgeons, RNs and medical technicians combine the latest research with warmth and compassion, making patient experiences as pleasant and comfortable as possible. Even anesthetics are tailored around patient comfort, as physicians can choose from several anesthetic options including Versed, nerve blocks, and no-stitch laser techniques, depending on patient needs and surgical procedures.
Surgical Procedures Available
Designer IOLs
Implantable contact lenses
Glaucoma and diabetic laser treatments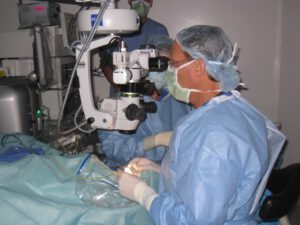 Randy Katz, M.D.
Boynton Beach, ASC, LLC, is accredited by the AAAHC. The ASC, LLC is also accredited by Medicare and accepts a wide variety of insurance plans, including Aetna, Avmed, BCBS/PPO/Healthoptions, Cigna and the PBC Healthcare District plan. Medicaid, Medicare, United Health Care, Humana HMO/PPO are also accepted plans. Conveniently located in Boynton Beach, the ASC, LLC is easily accessible via I95. It is open weekdays, 9:00 a.m. to 5:00 p.m.