Home » News and Events » Music Maker, Artist, World Traveler…Daniel Shea
Music Maker, Artist, World Traveler…Daniel Shea
Posted by: Florida Eye Microsurgical Institute in Worth Sharing...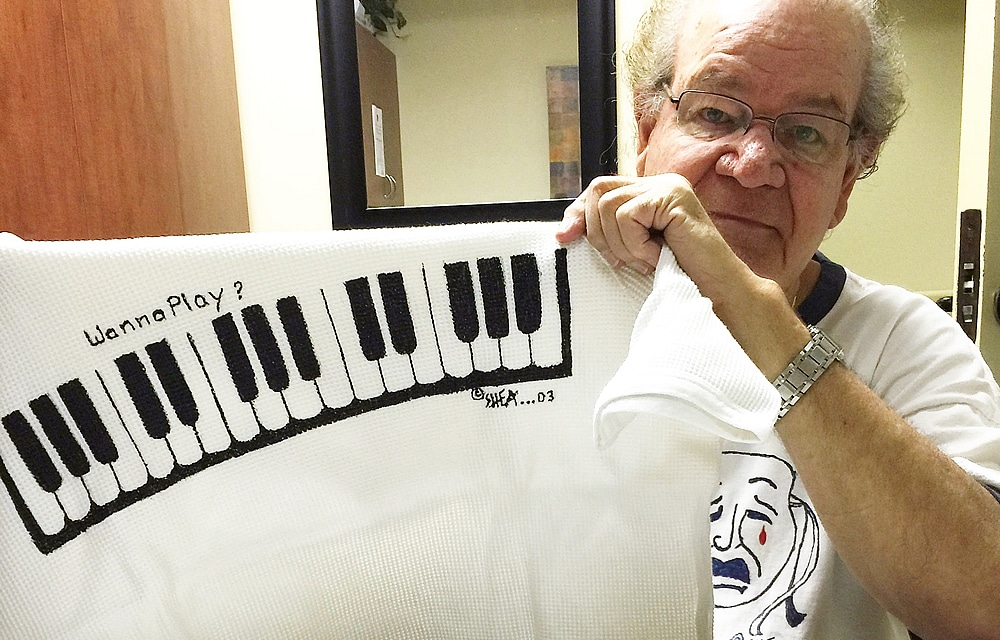 Daniel Shea is quite a talented man. He's created national and international marketing campaigns, and as a musician, he wears the multiple hats of composer, arranger and conductor. He creates icons and writes musical jingles, and most of all, these days, he paints. Since his recent cataract surgery with Florida Eye's Dr. Jonathan Criss, his paintings, his life, his world, have taken on a new meaning.
"An artist colors are so important," said Daniel, "and now I see not just the colors but I see the depth, and the aesthetics – and I've been doing this all my life, and I didn't know what I was missing all these years. When I'm mixing paints to achieve a certain color, I looked at mixes I made prior to my right eye surgery and I'm not happy. I just didn't see the colors the way I do now that I have had my left eye done."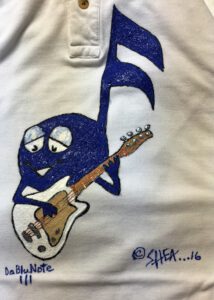 Originally, Daniel thought he just needed a prescription change, but upon a visit to an optometrist, Daniel found out he had cataracts in both eyes. Daniel's doctor recommended he come to Florida Eye, and that's when he met Dr. Criss. "I would recommend Dr. Criss to anybody," said Daniel. "He was wonderful. I noticed after the surgery the dexterity in his hands – something I do out of habit, being a musician."
"I can't say enough about Dr. Criss," said Daniel. "My vision the third day, wonderful, fourth day, fifth day – more and more and wonderful. I told Dr. Criss my high def TV really is hi def!"
"I'm looking forward to my right eye surgery," said Daniel. "The colors are literally jumping in front of me now. I can't imagine how much better I'll be after having my right eye done."
And as for Florida Eye?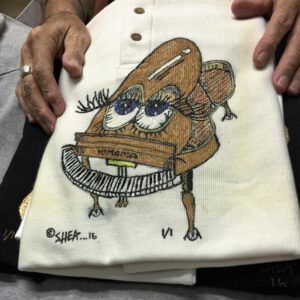 "I was amazed – everyone in that facility was very helpful. I had some nasty experiences this past year with doctors, and it was a pleasure to find a facility such as Florida Eye, and Dr. Criss."
---