Home » News and Events » Florida Eye Welcomes Ophthalmic Tech Student Joy Ferrall
Florida Eye Welcomes Ophthalmic Tech Student Joy Ferrall
Posted by: Florida Eye Microsurgical Institute in 2013-11 Issue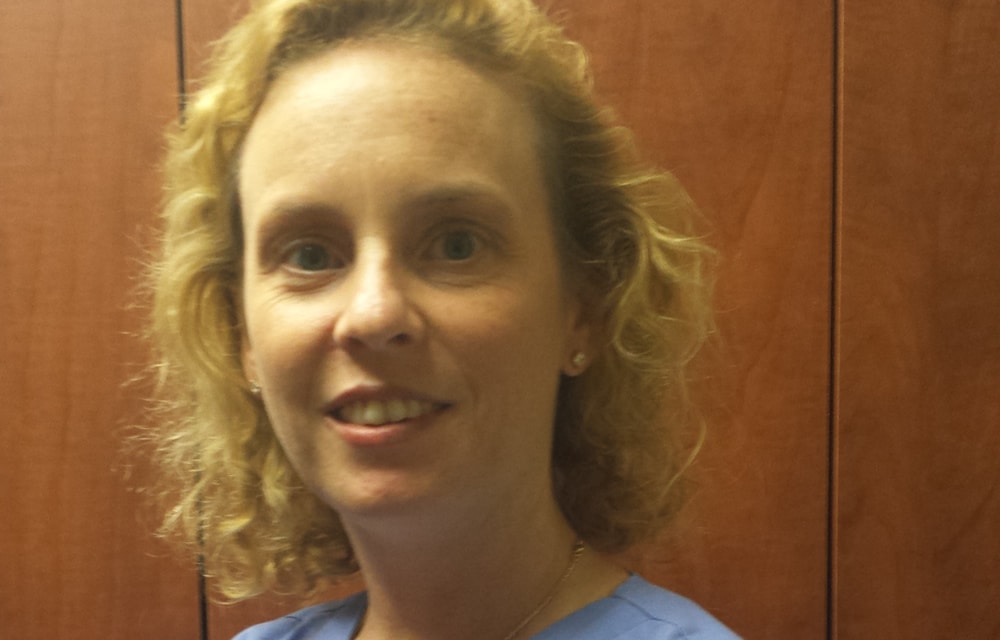 Palm Beach State College (Gardens Campus Bioscience Technology) is one of a limited number of institutions that offers an Associate of Science degree in Ophthalmic Medical Technology. The program's 24 month, college-level, competency-based curriculum, consists of classroom experience combined with hands-on specialized training.
"This program is my baby," says Professor, Chairman and Medical Director Robert M. Kershner, M.D., M.S., F.A.C.S. "It took six years, eleven levels of academic approval, district, state and federal approvals, accreditation by the college's accreditation body, and the Commission on the Accreditation of Ophthalmic Training Programs. It has taken literally thousands of hours of work to get this two year, Associate in Science Degree program in Ophthalmic Medical Technology underway."
Dr. Kershner's perseverance has paid off. "We now have two class years enrolled with class members already having advanced degrees and certification, and an entering grade point average of 3.65. These technologists in training are some of the sharpest students I have ever worked with and certainly one of the most highly motivated and dedicated group of medical professionals I have seen."
During the program, students develop technical proficiency through extensive clinical internships under the supervision of a Board-Certified and licensed M. D. Ophthalmologist, including training in the College's own state-of-the-art medical clinic, combined with practical experience in local clinics, hospitals and ophthalmic practices, such as Florida Eye.
Joy Ferrall, who was placed with Florida Eye at the beginning of the school semester, is a shining example of the type of student the program attracts.
"I worked in ophthalmology as a COA for seven years prior to the birth of my children. They are now eight and ten and no longer needed a stay at home mom," says Joy. "When I was ready to go back to work, I Googled what I would need to do to update my certification, and the first thing that popped up was an article in The Sun Sentinel about Palm Beach State College spending millions of dollars to start an ophthalmic medical technology program. I knew it was right for me."
This spring Joy will be graduating with her AS in ophthalmic medical technology and will be eligible to sit for JCAHPO's COMT exam. "I have learned so much in this program and my time at Florida Eye continues to teach me new things every day. Everyone here has been so nice to me and has taken an active role in helping me to continue my education."
"Joy has fit in well with our doctors and techs, and it's been a pleasure having such an enthusiastic, driven and intelligent student with us every day," says Dr. Barry Schechter, the Institute's Director of Cornea & Cataract Service. "Dr. Kershner has every right to be proud of his students as well as the valuable program he has created in the community. Everyone benefits from programs such as this one."
The PBSC Ophthalmic Medical Technology two-year Associate in Science Degree Program is a member of the Consortium of Ophthalmic Training Programs (COTP) and the Association of Technical Personnel in Ophthalmology (ATPO). Palm Beach State College is an approved education provider through the Florida Department of Health Division of Medical Quality Assurance and is an equal access/equal opportunity institution. Visit the Palm Beach State College website for more information.
---