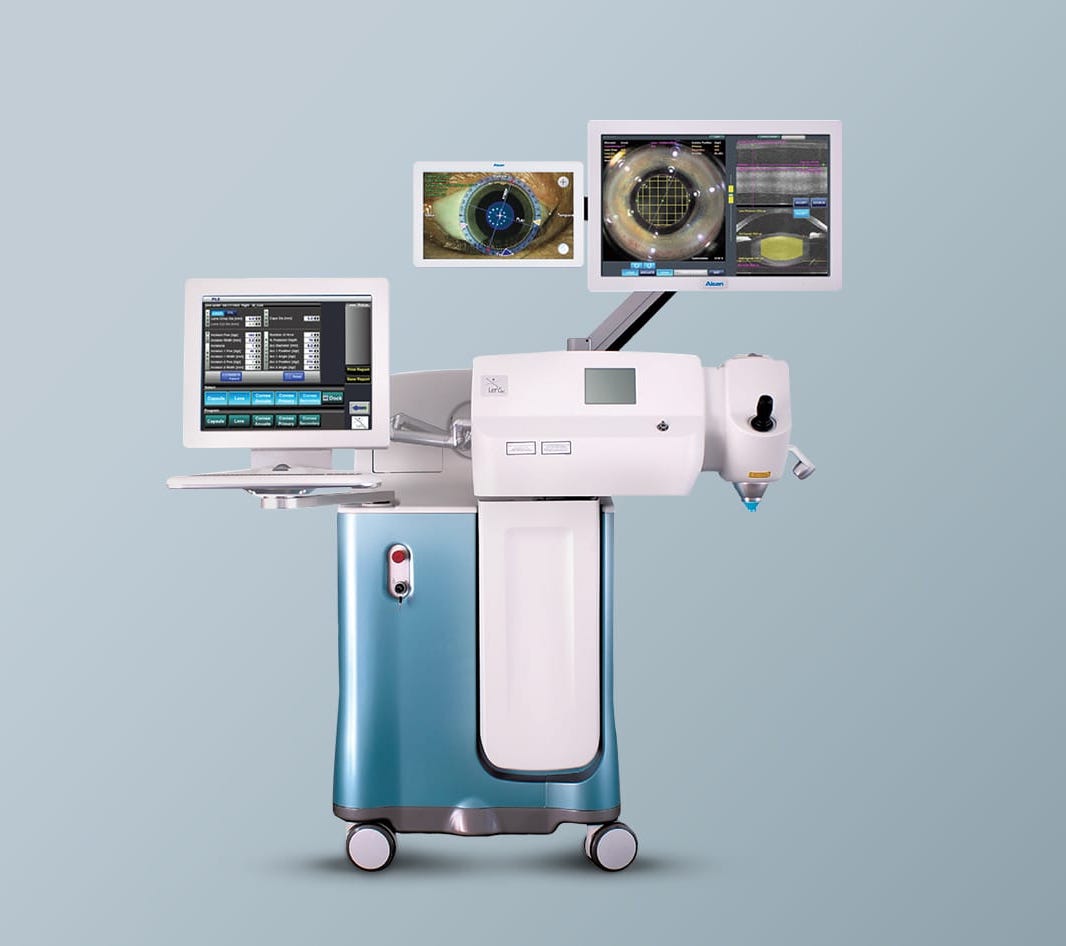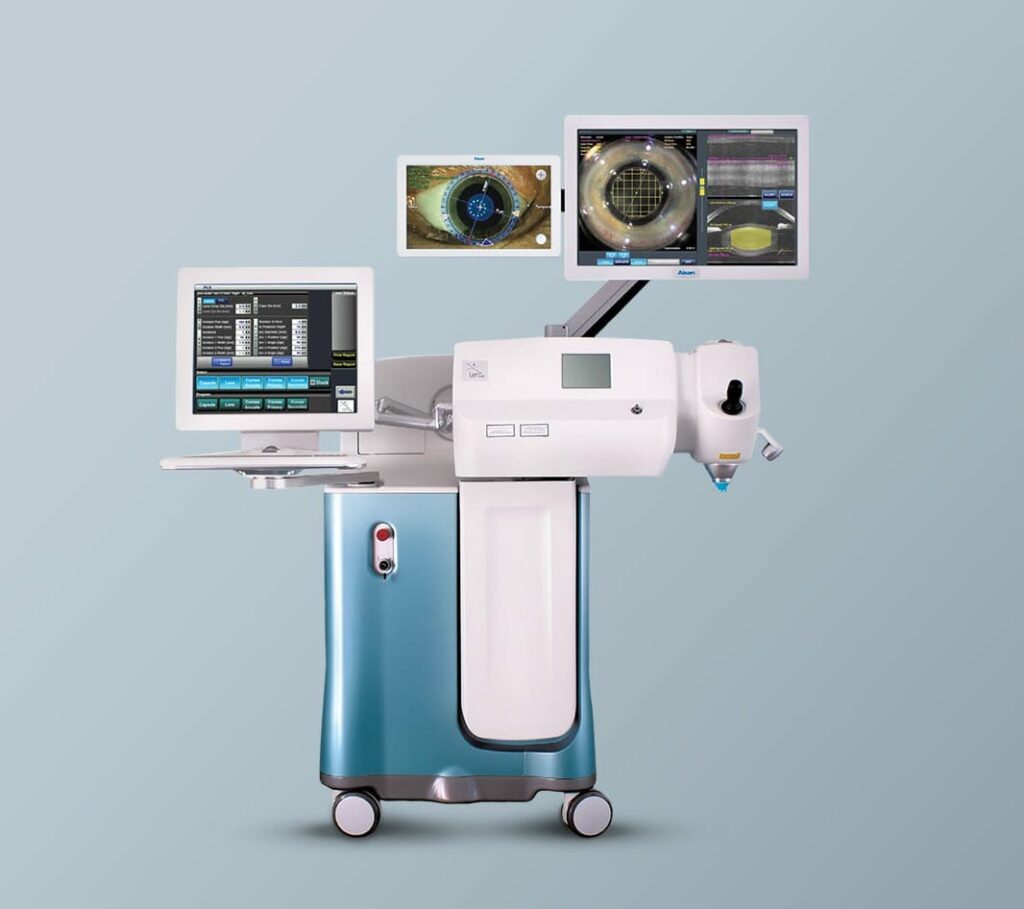 Options for cataract surgery have been changing consistently over time. At Florida Eye, we have been offering premium intraocular lenses (IOLs) and refractive cataract procedures for years. Most recently, we also added the LenSx® Laser to our repertoire of choices. The LenSx® Laser is designed to make clean, geometrically pristine incisions on every plane of the anterior chamber without the use of a blade. That's right, finally, a bladeless cataract surgery solution!
As described on myalcon's site, the LenSx® Laser is a complete anterior segment cataract workstation. The system's patented variable numerical aperture design adjusts the beam profile to the specific target tissue and depth, increasing precision and efficiency at the corneal plane, capsular plane and lenticular plane.
The LenSx® Laser versatile fragmentation patterns and combinations are designed to optimize procedures. It is customizable for challenging lens densities, and reduces phaco energy needed to remove the lens versus manual phaco.
We are excited to have this latest option, the LenSx® Laser, available for our patients.
To learn more the LenSx® Laser, visit My Alcon.
Femtosecond laser technology has been especially valuable in my patients who choose to have premium lens implants inserted during their cataract surgery. The laser technology allows us to soften the cataracts and to remove the cataract with less phaco power to achieve more rapid and precise visual outcomes resulting in happier, better 'looking' patients.

Barry A. Schechter, M.D.
---
Related Pages