Florida Eye conducts a variety of clinical trials at any given time. As with any of our studies at Florida Eye, if you refer patients and they are enrolled, we will update you on the progress of your patient and return the patient to your care at the end of the study. The sponsor covers all expenses and costs of these trials.
Wet AMD
LADDER Study: Genentech – Ranibizumab Port Delivery System
 Phase II, Active controlled study
Inclusion Criteria: Wet AMD diagnosed within 9 months, no more than 8 prior intravitreal injections
 BCVA 20/20 to 20/200
Dry Eye
KALA Pharmaceuticals
Phase III, Randomized, Double-masked, Vehicle controlled study
Inclusion Criteria: Dry Eye diagnosis OU
Exclusion Criteria: No permanent Punctal plugs, No Contact lens wear for the duration of the study (4 weeks), Refractive surgery within 1 year.
For More Information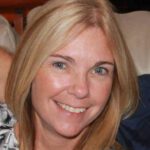 For more information about any of our trials, please contact our study coordinator, Margo Dague. Margo can be reached by phone at 1-561-736-5055 or by  email.